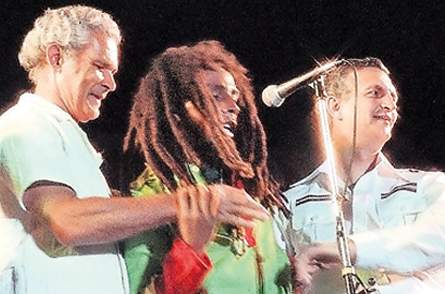 One of the most iconic events in Jamaica's history as an independent country was the One Love Peace Concert of April 22, 1978, organized by reggae superstar Bob Marley in response to the wave of deadly political violence that was then gripping the island nation.

At the climax of the event, Marley, amid a rendition of his hit "Jammin'," brought Jamaica's two rival political leaders on to the stage at the National Stadium in Kingston, and made them shake hands. They were both reluctant, and the shake was awkward, mutually grudging. But it happened, an ebullient Marley standing between the two sullen statesmen, literally guiding their hands together with his own.

One of these two rivals was then Prime Minister Michael Manley, a populist of the left. The other was his conservative opponent, Edward Seaga—who has just died on his 89th birthday, May 28.