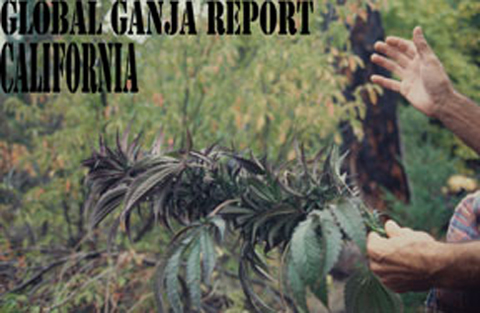 The feds are promising an especially aggressive crackdown on Emerald Triangle cannabis growers this harvest season. "It's one of the most beautiful parts of this country, but it's just being destroyed by marijuana cultivation," said Randy Wagner, the DEA special agent in charge of Northern California operations. "I can tell you, we're going to be hot and heavy in Humboldt County from here on out." An Aug. 26 report n the Eureka Times-Standard says the feds are frustrated with the ongoing dispute over medical marijuana in California and determined to pick up the slack following harsh budget cuts at the state's Bureau of Narcotics Enforcement. The report suggests local enforcement is ready to cooperate directly with the DEA, even with reduced state involvement.
Two events late last summer are cited as having "pushed things over the tipping point." Late last August, Fort Bragg councilman Jere Melo was shot and killed by a mentally ill man at the scene of an opium poppy grow on timber land in Mendocino County. The shooting—and subsequent month-long manhunt for Melo's killer—drew new attention to what officials portray as increasing lawlessness on park and timber lands throughout the region. In the wake of Melo's death, the League of California Cities Redwood Division pledged to make cracking down on illegal grow operations a major focus this year, according to Division Director and Arcata councilman Mark Wheetley.
Just days after Melo was killed, Humboldt County Sheriff Mike Downey and Humboldt County District Attorney Paul Gallegos did some flyovers of the southern part of the county near the Mendocino border. "We just saw large commercial grow after large commercial grow," Downey said, adding that the scope of the marijuana production is staggering. "When I saw that and realized that the state of California is broke, I realized we have to do something."
Graphic by Global Ganja Report