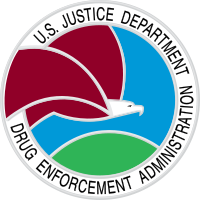 A UC San Diego student left in a federal holding cell for days without food and water has filed a $20 million lawsuit against the government. Daniel Chong, 23, was picked up in a Drug Enforcement Administration (DEA) raid April 21. After questioning him, agents told him that he would not be charged and to wait in the holding cell until they finished the paperwork to release him. He spent four days alone in the cell, apparently forgotten.
Without food, water or access to a toilet, he had to drink his own urine to survive and began hallucinating after three days because of a lack of nourishment, his lawyer said. In desperation, he broke his own glasses and swallowed a shard in an attempt to die, first carving the words "Sorry Mom" into his arm.
"He nearly died," attorney Eugene Iredale said. "If he had been there another 12 to 24 hours, he probably would have died." When agents finally opened the door on a fluke they were bewildered to see Chong, covered in his own feces. He said one agent asked: "Where'd you come from?" Chong was treated in the hospital for dehydration, kidney failure, cramps and a perforated esophagus. He had lost 15 pounds.
Chong's attorneys filed the claim on May 2 against the DEA, charging that his treatment constituted torture under US and international law. Chong told the Associated Press that he screamed for hours and kicked to door of his 5-by-10-foot cell, where he could not spread his arms out wide. The only view out was through a tiny peephole in the door. "I pretty much lost my mind," he told the AP.
Rep. Duncan Hunter (R-CA) sent a letter to DEA administrator Michele Leonhart saying the treatment of Chong raises concerns about the agency's handling of individuals in custody. Hunter is demanding a full account of Chong's ordeal, and the steps that the DEA is taking to address the matter. "The situation involving Chong may in fact be an isolated incident," Hunter wrote. "Regardless, my concern is that this situation could also be a symptom of a bigger problem, with errors in procedur and oversight possibly extending to the division's law enforcement function."
Chong told the AP that his ordeal started after he went to his friend's house on April 20 to get high as part of the national "420" ritual. Chong spent the night there, and the next morning, DEA agents raided the house. The agents allegedly found 18,000 ecstasy pills, other drugs and weapons. Nine people, including Chong, were taken into custody, according to the DEA. Chong called his harrowing experience over the next four days "life-altering." (AP, Huffington Post, KABC, NBC San Diego, May 3 )
Graphic by DEA