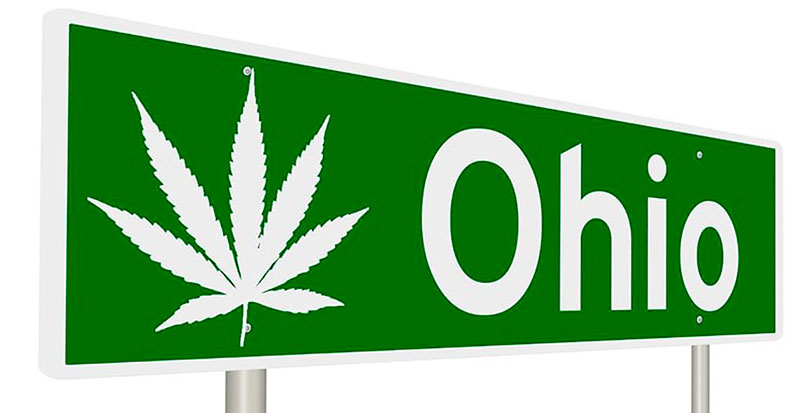 A majority of Ohio voters have approved a citizens' initiated measure (Issue 2) legalizing the possession, home cultivation, and retail sale of cannabis for those age 21 or older. "Cannabis legalization is an issue that unites Democrats, Republicans, and Independents," NORML's deputy director Paul Armentano said. "Ohioans have seen similar legalization laws adopted in neighboring states and they know that regulating the cannabis market is preferable to the failed policy of prohibition. It is imperative that elected officials respect the voters' decision and implement this measure in a manner that is consistent with the sentiments of the majority of the electorate."
Because the proposed measure is a statutory question rather than a constitutional amendment, state lawmakers have the option of amending, or even repealing, its provisions. Prior to today's vote, members of the GOP-led Ohio Senate passed a resolution urging voters to reject the initiative and Republican Gov. Mike DeWine spoke out against the measure. The state's Senate leader has also expressed his desire to revisit provisions of the new law and propose legislative changes.
As approved by voters, the law allows for the possession of up to 2.5 ounces of marijuana or 15 grams of marijuana extract by adults. Ohioans will be permitted to purchase marijuana at retail locations or grow up to 12 plants in a private residence (where at least two adults reside). Retail cannabis products will be taxed at 10 percent and sales are anticipated to generate between $276.2 million to $403.6 million in annual cannabis tax dollars by the fifth year of sales. A separate analysis estimates that the law will provide 3,300 new jobs in the first year after legalization.
Provisions in the law legalizing the possession and home cultivation of marijuana by adults are to take effect on Dec. 7. The measure calls upon regulators to begin issuing retail licenses by late 2024.
Ohio is the 24th state to legalize the adult-use marijuana market, and it is the 14th do so by a public vote.

From NORML, Nov. 7

Image via CelebStoner