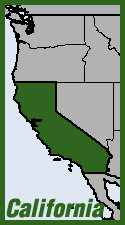 Oakland City Attorney John Russo has withdrawn his legal counsel from plans to tax and license large-scale cannabis farms, and told the City Council to hire their own attorney.
The city's original cannabis cultivation ordinance set no limits on the size of the cultivation facilities, which would operate as stand-alone businesses separate from dispensaries. The council had hoped to start licensing the farms as early as last month, but suspended action on the licenses in December so the ordinance could be revised to more closely comply with state law.
Councilmember Desley Brooks proposed an amendment at a Feb. 1 hearing that would limit the size of cultivation facilities and require that each one operate an on-site dispensary.
Brooks' new draft ordinance, as well as an alternative proposal that was supposed to be drafted by Russo's office this week, were scheduled for discussion at next week's Public Safety meeting. But Russo's letter has thrown the schedule into question, as the council now has nobody to advise on the legality of proposed measures.
Russo's letter, dated Feb. 3 and addressed to the mayor and each council member, cited rule 3-700 of the California Rules of Professional Conduct, which defines circumstances under which an attorney may terminate a client. Russo did not specify which part of Rule 3-700 he was referring to, but section C (1) states that an attorney may withdraw legal representation if "the client seeks to pursue an illegal course of conduct."
Both US Attorney Melinda Haag and Alameda County District Attorney Nancy O'Malley warned that Oakland's original cultivation ordinance would be illegal and invite state and federal prosecution. (Oakland Tribune, Feb. 4)
Meanwhile, Brian James Villaflor, 33, was shot on the 2300 block of East 19th Street on Feb. 4—and his death immediately linked by media and law enforcement to the cannabis grow operation found at his home, guarded by attack dogs. Animal control officers were called to the home to remove the dogs. (San Francisco Chronicle, Feb. 6)