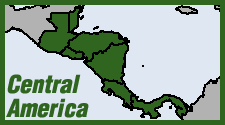 US Secretary of Homeland Security Janet Napolitano on Feb. 28 defended the US-backed war on the drug cartels, despite the growing violence in Mexico and Central America. On a five-day tour of the region, Napolitano insisted in a joint press conference with Mexican Interior Minister Alejandro Poire that the US and Mexico would maintain "a continuing effort to keep our peoples from becoming addicted to dangerous drugs.... It's a different type of crime and it's a different type of plague, but that's also why it is so important that we act not only bi-nationally, but in a regional way, to go after the supply of illegal narcotics."
Napolitano also compared the case of Mexico's most wanted kingpin, Joaquín Guzmán AKA "El Chapo", with that of Osama bin Laden. "It took us 10 years to find Osama bin Laden and we found him. And you know what happened there; I'm not suggesting the same thing would happen with Guzman but I am suggesting that we are persistent when it comes to wrongdoers and those who do harm in both of our countries," she said. (RTT News, Feb. 28)
But a day after meeting with Napolitano in San José, Costa Rica's President Laura Chinchilla publicly weighed in for opening a discussion on drug legalization as an alternative to the current policy. "If we keep doing what we have been when the results today are worse than 10 years ago, we'll never get anywhere and could wind up like Mexico or Colombia," Chinchilla said. She said there needs to be a "serious" discussion of legalization even if the US opposes it, because Central American nations are "paying a very high price" and "we have the right to discuss it."
Chinchilla joins Guatemala's President Otto Pérez Molina, generally a right-wing hardliner who was elected on an anti-crime platform, in calling for a regional discussion on legalization. Pérez Molina said last month that he was open to legalizing to undermine the control of Mexican cartels operating in Central America. However, Honduras' President Porfirio Lobo dissented, saying legalization would make his country "a paradise" for drug traffickers. Nicaragua's President Daniel Ortega has not taken a position one way or the other, but said in January that as long the US "continues to fail to control the consumption of drugs, it continues to contaminate and poison this region." Last month, Mexican Foreign Relations Secretary Patricia Espinosa said her government was open to an international discussion of drug legalization. But, like Chinchilla, she was quick to caution that legalization wouldn't mean the defeat of organized crime.
In its annual report, released just as Napolitano arrived in the region, the International Narcotics Control Board (INCB) warned that trafficking levels in Central America have reached "alarming and unprecedented" heights, and that cocaine being transshipped through the region may be worth as much as 5% of the region's gross domestic product. (Drug War Chronicle, March 2)
The Cabinet in Belize is preparing to review a study paper on legalization submitted by the country's Public Safety Ministry.