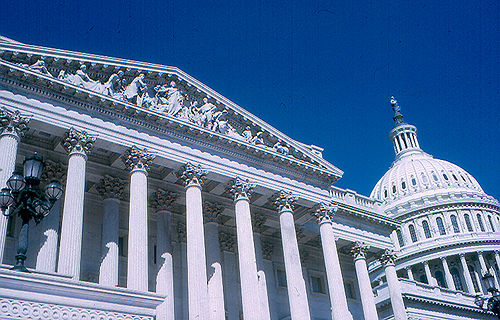 Rep. Tom Garrett (R-VA) on Feb. 27 announced the introduction of legislation aimed at decriminalizing cannabis at the federal level. The ambitiously named "Ending Federal Marijuana Prohibition Act of 2017" would actually take cannabis off the federal controlled substances list—leaving regulation up to the states, and essentually giving the herb the same status as alcohol and tobacco. The bill revives an effort frst launched in the Senate by Bernie Sanders in 2015.
Upon introducing the bill, Garrett said in a statement: "I have long believed justice that isn't blind, isn't justice. Statistics indicate that minor narcotics crimes disproportionately hurt areas of lower socio-economic status and what I find most troubling is that we continue to keep laws on the books that we do not enforce. Virginia is more than capable of handling its own marijuana policy, as are states such as Colorado or California."
Garrett added that "this step allows states to determine appropriate medicinal use and allows for industrial hemp growth, something that will provide a major economic boost to agricultural development in Southside Virginia. In the coming weeks, I anticipate introducing legislation aimed at growing the hemp industry in Virginia, something that is long overdue."
Garrett is, somehwat ironically, taking the Trump administration's new hardline Attorney General Jeff Sessions up on his own challenge. During his confirmation hearings, then-senator Sessions made tough-on-pot noises, and told legislators that if they did not like his approach they should change the laws. Garrett says he anticipates bipartisan support for his legislation, which is co-sponsored by Tulsi Gabbard (D-HI).
Cross-post to High Times