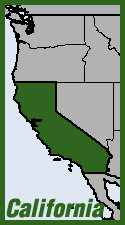 California's Fresno County has banned outdoor medical marijuana growing following the case of Phayvanh Dydouanghphan, who shot to death an intruder who tried to steal his crop. Dydouangphan, a licensed medical grower, was sentenced to life in prison for the crime, AP informs us May 16. County Judge Arlan Harrell, imposing the sentence, said that Dydouangphan "apparently valued his pot more than human life," in AP's paraphrase. A story from Sept. 8 of last year on Fresno's KFSN provides more details on the case:
Dydouanghphan is a medical marijuana patient and is allowed to grow pot for his personal use. Several other people, who live in the house in the 900 Block of Belmont, are also said to be medical marijuana patients. Their backyard garden appears to have hundreds of plants. They tower above the six foot fence that surrounds the property. Early Wednesday morning, four people in a red pickup knocked down part of the fence and made off with several large plants. Police say Dydounghphan fired at the pickup. The victim, a 40-year-old man was shot in the head. At 11PM Wednesday night Fresno Police said he was not expected to live.

Wednesday evening relatives of Dydouanghphan were busy mending the fence around the marijuana garden. His brother, who wouldn't tell us his name believes the shooting was justified.

When asked if he felt the shooting was justified, he responded; "Self defense. Self defense. You gotta protect your home. You can't let somebody come to your house and shoot you, you're gonna shoot back."
Now, we in no way wish to minimize the ghastly insensitivity to human life demonstrated by Dydouanghphan and his family—or the toxic gun culture that penetrates much of California cannabis culture. But we will point out, first of all, that this pathology is a function of prohibition. And secondly, this ugly affair seems to reveal a racist double standard.
Dydouanghphan's name indicates he is a member of Fresno's large Laotian-American community. If he had been white (and if cannabis had not been involved), would he have been acquitted—and lauded for defending his private property instead of demonized as a cold-blooded killer? Compare the 1992 slaying of Yoshihiro Hattori, the Japanese exchange student gunned down when he entered a Baton Rouge homeowner's private property inadvertently (he was on his way to a Halloween party, and had the address wrong). Much to the mortification of Japan, the property owner, Rodney Peairs, was acquitted.
Could it have something to do with the fact that Peairs was white—and cannabis wasn't involved?
Just asking.