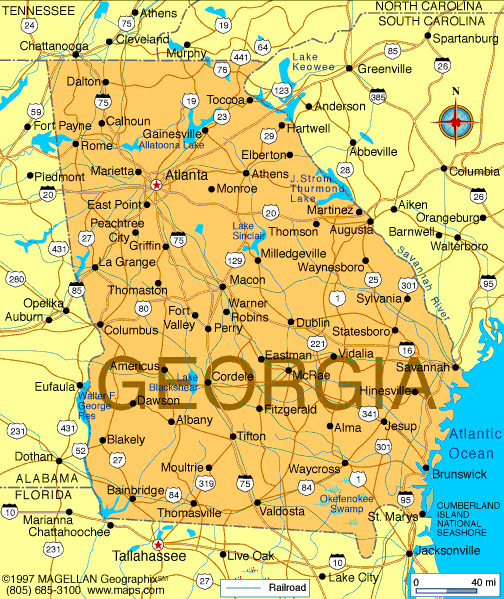 A Georgia family and state lawmakers are demanding a federal investigation into the case of a toddler severely injured by a flash grenade during a drug raid May 28. Bounkham Phonesavanh—19 months old, and nicknamed Bou Bou—remains in a medically induced coma at the Grady Memorial Hospital burn unit in Atlanta. Habersham County District Attorney Brian Rickman told AP his office is investigating to determine whether any officers will face criminal charges. Police said officers were searching for a potentially armed drug suspect at the home and did not know children were inside when they broke down the door and threw in a flash grenade. The grenade landed in the sleeping boy's playpen, according to both authorities and the Phonesavanh family.
Georgia state senator Vincent Fort, who has sponsored bills to limit "no-knock" raids, said: "At this point when you look at these pictures, when you hear what was done, the public's confidence in the district attorney to conduct an objective investigation—the public's confidence in that is nil, it's gone, it's not there." Rickman said his office is still gathering statements and evidence from agencies involved in the raid. "Anytime you look at pictures of a child injured like that, it's awful," Rickman told AP. "Everybody's heart goes out to the family. We've just got to do our job here."
Bou Bou's parents, Bounkham and Alecia Phonesavanh, left the tot's side briefly on June 2 to thank supporters at a prayer vigil outside the hospital. Church and community leaders stood beside them, holding pictures of Bou Bou before and after the raid. "Thank you for your prayers, everybody," Bounkham Phonesavanh said quietly. "Thank you."
Rick Darby, police chief of the town of Cornelia, said a multi-jurisdictional drug unit executed a search warrant at the home just before 3 AM. The unit had a no-knock warrant to arrest a man believed to have drugs and weapons at the home. Officers arrested 30-year-old Wanis Thometheva during the raid. "There was no clothes, no toys, nothing to indicate that there was children present in the home," Darby told local WSB-TV. "If there had been, then we'd have done something different."
The day after the ill-fated raid, Alecia Phonesavanh told local Channel 2 Action News: "He is in a medically induced coma and he is paralyzed. I hope he's not going to remember this. I know his sisters, his mommy and his daddy will never forget this... This is just more trauma that they didn't need, and I just wish there was something better I could do to make it better for him... There's nothing I can do about it." The family's home in Wisconsin recently burned down, prompting their trip to Atlanta to visit family.
She concluded: "There's nothing we can do to change the situation; my husband and I would gladly both give up our lives just to see him not like this. He's such a happy little boy, and to see him like this laying there, not moving, it's heartbreaking. We just want to hold him and we can't." (AP, June 2; Raw Story, WSB-TV, Atlanta, May 30)
Cross-post to High Times
Graphic: InfoPlease