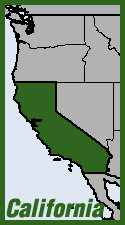 Steve Cooley, Republican candidate for state attorney general in California, was a little too quick to declare victory on election night—as the count continues, he trails his Democratic opponent Kamala Harris by at least 12,000 votes. The race is so close that it will very likely take several more weeks to call a winner, because over 2.3 million late or provisional ballots must be counted by the end of the month. A backpedaling Cooley said, "It's one of those Dewey moments."
If Harris does win, it will give Democrats a sweep of all state-wide offices in California. There has been a high level of interest in the race. The Republican State Leadership Committee contributed huge amounts of money on Cooley's behalf and President Obama attended a fund raising event for Harris. (Seer Press News, Nov. 6)
The East Bay Express' Legalization Nation column notes:
Medical cannabis patients are claiming victory for the "defeat" of candidate for Attorney General Steve Cooley. A full count of the race could take weeks, but the "tough on tokers" Los Angeles DA Cooley is down by about 15,000 votes, and San Francisco DA Kamala Harris has declared victory. There are an estimated 300,000-plus qualified medical cannabis patients in California. No one has any hard numbers on how they voted Tuesday, but it's reasonable to assume that at least 10 percent of them, or 30,000, got the widely disseminated "Anybody But Cooley" message spread by pot activists both for and against Prop 19.