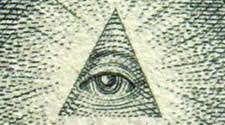 In Washington state, glitches in the "seed-to-sale" tracking system nearly paralyzed the cannabis industry statewide last month, costing retailers hundreds of thousands of dollars and forcing temporary lay-offs of employees. Similar headlines have been seen from across the country's legalized states—pointing to a persistent issue.
Software snafus in the massive database maintained by Washington state authorities to track cannabis through the regulated market gummed up the works last month—costing businesses hundreds of thousands of dollars in lost sales and causing some to furlough workers.
An Associated Press story on July 24 noted the impact on Trace Analytics, a lab in Spokane that tests products for the legal market. Typically, at least a dozen samples come through the door each day. On the day the AP reporter visited, one sole sample arrived.

The culprit seems to be a cyber-hiccup which is but the most recent problem with the state's mandatory "seed-to-sale" tracking system for cannabis businesses. The persistent problems have led to demands that the state terminate its contract with the system's software provider—and even to reconsider the "traceability" program altogether.
AP quoted Andy Brassington, chief financial officer of Evergreen Herbal, a Seattle producer of cannabis-infused edibles.

"Our small company lost four days of revenue-generating sales as a direct result of the state software system failure, and we're just one of hundreds of companies that experienced similar results," Brassington said. "Those are sales you never get back. If you go to the grocery store and they're out of milk, you don't go back the next week and buy twice as much."
Vicki Christophersen, executive director of the Washington CannaBusiness Association, told AP that the computer problems have been "crippling."
Bending the rules for a 'workaround'
The Washington State Liquor & Cannabis Board (WSLCB) is of course pressing the software provider to work out the bugs. That's Denver-based MJ Freeway, maker of Leaf Data Systems, which is used to monitor the regulated cannabis market in several states.

But on July 16, a week into the most recent mess, the WSLCB resorted to the irregular move of allowing cannabis businesses to "come up with their own workarounds," as the AP put it. (The actual language from the WSLCB was rather more abstruse.)

Basically, businesses were told to keep their own records on testing, shipping, sale and other such activities, for potential review at a future date—but not to worry about inputting the information into the computerized tracking system, as mandated by the regs.
"The board recognizes there are challenges and problems associated with this software release they want to be able to alleviate in the short term," WSLCB spokesman Brian Smith told AP.

MJ Freeway of course said it was working to address the issues. As Marijuana Business Daily reports, on Aug. 1 the company was given a two-month extension on a new software release to resolve the glitches. But, as we all know in this hyper-computerized age, "workarounds" have a habit of becoming permanent.

MJ Freeway in June completed a merger with MTech Acquisition to form Akerna, which is now the first cannabis "compliance technology" company to be traded on the NASDAQ.

MJ Freeway CEO Jessica Billingsley, who is to lead Akerna, stated in a June 17 press release announcing the merger: "As legalization of cannabis expands across the world, we believe it is imperative that businesses, patients, consumers, and governments have the tracking and compliance technology they need to make informed decisions and comply with applicable regulations. We believe Akerna is well suited to meet these needs with the ability to scale rapidly across the world and offer a robust and innovative platform for growing industry demands."

The unpleasant headlines from Washington just a month later were certainly uncomfortable timing for the new company.
A persistent and national dilemma
For industry watchers, there was a sense of deja vu to the paralysis in the Evergreen State. In January 2017, MJ Freeway was apparently
hit by hackers
, wiith both its main servers and back-up system down. The outage sent 1,000 retailers nationwide "scrambling to handle everything from sales and inventory management to regulatory compliance issues,"
Marijuana Business Daily reported
at the time. Some dispensaries had to close their doors entirely.
And as AP pointed out in its report on the Washington mishegoss, more than a year after legal adult-market sales began in California, only a fraction of the industry is participating in the system known there as "Track-and-Trace." Maryland's tracking system also experienced an outage last year, preventing sales in the state's medical marijuana program. Pennsylvania's medical marijuana program has experienced similar issues. And Nevada dropped its contract with MJ Freeway following the 2017 hack.
Cross-post to Cannabis Now

Photo by
Hammer51012