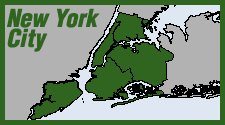 Federal Judge Shira A. Scheindlin on May 16 approved a class-action lawsuit challenging the New York Police Department's stop-and-frisk tactics, saying she was disturbed by the city's "deeply troubling apathy towards New Yorkers' most fundamental constitutional rights." The decision provides potential legal recourse for hundreds of thousands have been caught up in the department's aggressive stop-and-frisk practice, which has resulted in hundreds of illegal cannabis arrests and critics say unjustly targets Blacks and Latinos.
Despite an warning to patrol officers by Police Commissioner Ray Kelly in response to the controversy last year, the NYPD disclosed days before Scheindlin's ruling that officers had made more than 200,000 such stops in the first three months of 2012—placing the administration of Mayor Michael Bloomberg on course for the largest number of annual stops in the 10 years the department has been measuring them. Some 150 New York moms, clergy and community leaders marched on One Police Plaza May 12 to protest the biased police practices.
In granting class-action status to the case, which was filed in January 2008 by the Center for Constitutional Rights on behalf of four plaintiffs, Scheindlin said that she was giving voice to the voiceless. "The vast majority of New Yorkers who are unlawfully stopped will never bring suit to vindicate their rights," she wrote. (NYT City Room blog, May 16; Black Star News, May 13)
The day after Scheindlin's ruling, Kelly unveiled new measures intended to reduce the frequency of illegitimate stops.
The measures, which were outlined in a letter to the City Council speaker, Christine Quinn, include a re-emphasis on the existing departmental order banning racial profiling. The order is to be incorporated in routine training sessions for officers beginning next month, with an early-warning system to be established to identify officers who have received public complaints. Quinn called the planned changes an "important step forward," but added that more needs to be done. (Reuters, NYT, May 17)