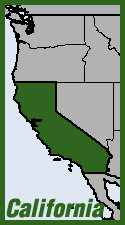 The Pinoleville Pomo Nation of Northern California's Mendocino County is set to be the first Native American tribe to grow cannabis, pursuant to the new Justice Department policy taking a hands-off approach to cultivation on Indian reservations. The 250-member tribe signed a contract last month with Kansas-based FoxBarry Farms and Colorado-based United Cannabis to develop a large-scale grow operation on its 99-acre rancheria just north of Ukiah. "We anticipate construction to begin in early February, and operations to commence by the end of the month," Barry Brautman, president of FoxBarry Development Company, told Indian Country Today Media Network. "Our first phase will include 90,000 feet of greenhouse space, and another 20,000 feet of indoor space." FoxBarry will also oversee distribution for California's medical market. Cannabis grown on the rancheria will be distributed only to card-holding medical users and dispensaries. "Our business model involves doing everything legally and by the book," Brautman emphaszied to the Santa Rosa Press-Democrat.
Other reservations in the Golden State may be following the Pinoleville Pomo's lead. Brautman said FoxBarry has pledged $30 million to develop at least three medical marijuana facilities on tribal lands in California, although he declined to name the other tribes. Brautman said his firm is also "talking with several tribes about industrial hemp," although he stressed that getting the medical grow ops online is now the "main priority."
The role of United Cannabis, or UCANN, will be to market products derived from the rancheria's turnout, including hash oil, extracts and pills to deliver THC and CBC, as well as herbacious cannabis. UCANN is currently developing a line of cannabis-derived products under its Prana Bio Nutrient Medicinals label. The company made a splash last October when the Denver Business Journal reported that it applied for patents on cannabinoids—although, as Northern California's Lost Coast Outpost notes, the story incorrectly used the phrase "propietary strains," leading to some confusion between isolated cannabinoids and actual strains of cannabis. UCANN ex-CEO Paul Enright told the Outpost that the Pinoleville Pomo will use strains already being grown in Northern California, at least at first.