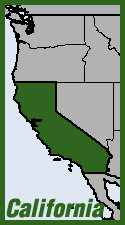 The fourth bi-annual Kush Expo opened July 21 at the Anaheim Convention Center—an exposition of the latest in medical marijuana trends and technology, as well as an unabashed celebration of cannabis culture. This Expo was by far the largest, with more than 150 vendors, and over 14,000 attendees. Exhibitions ran the spectrum from a Los Angeles laboratory that tests homegrown cannabis strains for THC levels and for pesticides, to a Hot Kush Girl contest (OC Register, July 22) But as entrepreneurs and revelers schmoozed and toked in the convention center, police repression and angry protests were sweeping the streets of Anaheim...
The unrest began after police shot and fatally wounded a man later identified as local resident Manuel Diaz on the afternoon of July 22, while patrolling a supposed high crime area in the 700 block of North Anna Drive. As outraged residents gathered at the scene of the shooting, Anaheim officers fired rubber bullets, bean bags and pepper spray into the crowd—allegedly in response to "known gang members" who had begun throwing bottles and rocks at officers. Al K-9 police dog apparently "accidentally escaped" from an officer's vehicle and rushed into the crowd, biting demonstrators in an attack caught on video. The footage quickly went viral on YouTube, fueling further protests.
Residents told KCAL 9 TV that police offered residents who took video of the incident payment in exchange for handing over their footage. In the KCAL coverage, resident Susan Lopez tearfully describes how the police dog bit her while she was hanging on to her child.
As Anaheim officials held the news conference the following afternoon, demonstrators stormed the lobby of the city Police Department headquarters, chanting "No justice, no peace," "Justice for Manuel" and "Cops, pigs, murderers!"
Anaheim police "are not judge, jury and executioner. Nobody is given their due process," said demonstrator Theresa Smith, a community organizer whose son, Caesar Ray Cruz, was fatally shot by Anaheim police in 2010.
The dead man's sister, Lupe Diaz, said that her brother was "just hanging out with friends" before the shooting. "There is no explanation," Diaz said. "It's not fair."
Anaheim Mayor Tom Tait has called for an independent probe into a shooting and has asked the state Attorney General's office to get involved in the case.
But the situation was further inflamed by a second police killing on the night of the 22nd, after a gunman reportedly opened fire on an officer at the end of a stolen-car pursuit and was killed as police returned fire. (LAist, NBC Los Angeles, OC Register, July 22)
LA ArtWalk explodes into violence
The Anaheim unrest follows a confrontation in downtown Los Angeles on July 23, when 17 were arrested Thursday night after violence broke out at the monthly ArtWalk event. Of the total arrests, nine were for vandalism, two for failure to disperse, two for assault with a deadly weapon, two for resisting arrest, one for receiving stolen property and one for assaulting a police officer. About 140 officers were called in to assist the LAPD Central Division with dispersing the crowds. Four officers were reportedly hurt and treated for minor injuries—and one officer is said to have suffered a minor concussion after being hit in the head by an object thrown from the crowd. The clash apparently started when police tried to break up an artistic demonstration using sidewalk chalk drawing as its means of expression. Shaimaa Abdelhamid, 22, who identified herself as a member of Occupy LA said protesters attended ArtWalk to show support for people previously arrested for drawing on the sidewalk with chalk. (LAT, July 13)