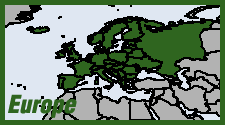 A new marijuana policy could make it legal for individuals to posses up to 15 grams (0.5 ounces) of cannabis in the German capital, making Berlin among the most cannabis-friendly in Europe.
German federal law prohibits the possession of marijuana beyond a "small amount" but leaves it up to the states to determine exactly what that amount should be. Most states, including Brandenburg, which surrounds Berlin, define a "small amount" as 6 grams. Until now, Berlin has allowed the possession of 10 grams. With the regulation set to expire, Katrin Lompscher, the city's top health administrator, is to sign a new regulation increasing the amount, saying the success of the 10-gram rule warrants an increase.
But not all Berliners are pleased with the plan. Lompscher's Left Party is the junior coalition partner in the Berlin city-state, paired with the center-left Social Democrats (SPD). The Left Party has long advocated legalization of cannabis, but Stephanie Winde, a spokeswoman for the Berlin SPD, told Der Spiegel that the Left Party hadn't discussed the 15-gram policy before going public. The SPD, she says, would prefer to be part of a joint decision on cannabis policy.
Critics also say that if Lompsher's new measure goes into law, it will stand in contradiction to stepped-up efforts to combat drug-dealing in Berlin over the past year. Police backed up by helicopters have repeatedly been mobilized to sweep public parks, such as the Hasenheide, for dealers.
Some charge that Lompsher's proposal will make it easier for drug dealers to carry their goods. "Dealers will exploit the liberal regulation and carry no more than the legal amount," the Berliner Zeitung newspaper wrote in a recent editorial. (Der Spiegel, May 18)