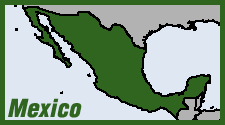 Mexico's federal government signed an accord with Michoacán's "community police" network Jan. 27, calling for the self-defense militias to be incorporated into the official security forces. The pact was signed by Alfredo Castillo, the government's special pointman for pacification of Michoacán, and 30 leaders of the "community police" forces. The ceremony took place at the village of Tepalcatepec, one of those recently seized by the militias. The "community police" are to be absorbed into the Rural Defense Corps, a paramilitary network under the command of the National Defense Secretariat.
The Rural Defense Corps is a largely moribund survival of the Guardia Rural—more notoriously, the rurales—that wreaked terror against Mexico's oppressed peasantry under the dictatorship of Porfirio Diaz in the late 19th century. The rurales were dissolved during Mexico's Revolution in 1914, but revived as the Rural Defense Corps when the new regime titled back to the right in 1947. When subsequent administrations again titled to the left, the new rurales were largely abandoned, but the 1947 law that created them—actually a provision of the Organic Law of the Army and Air Force—remained on the books.
At the signing ceremony, Castillo expressed his hope that more "community police" leaders will join the accord in the days to come. (Milenio, Informador, Jan. 28; APRO, El Economista, EFE, EFE, Jan. 27)
The "Accord for Federal Security Support in Michoacán" was formally launched 12 days earlier, coordinating military and federal police forces with those of the state police, and will now be expanded to include the "community police." Since the Accord was launched, Mexican federal forces boast having detained over 100 leaders and footsoldiers of the Knights Templar cartel—most recently, kingpin Dionisio Loya Plancarte AKA "El Tio" (The Uncle)—who, quite typically, had been reported killed by the army last year. Now the government says El Tio was captured when federal police raided a house in the state capital Morelia Jan. 26, and found him hiding in a closet. (The Guardian, DW, Jan. 28; El Economista, Jan. 26)
The government is obviously using a two-pronged approach to bring Michoacán back under control: co-optation of the "community police," and a crackdown on the bloody cartel that the "community police" had been formed to resist. But the government's long apparent connivance with the cartel before their hand was finally forced by a grassroots popular response raises the question of whether the "community police" won't be corrupted into another warring faction in Mexico's ongoing struggle for narco-supremacy...
Cross-post to High Times