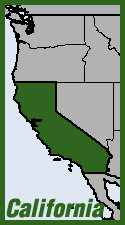 Four kayakers attempting to smuggle nearly 300 pounds of cannabis into the US were arrested at sea on the morning of Nov. 22, federal authorities announced. US Customs and Border Patrol agents saw four men in separate kayaks "navigating the ocean" at about 4 AM, agency spokesman Ralph DeSio told the press. The men, all Mexican nationals, had entered US waters off Imperial Beach when authorities dispatched a helicopter and boat to intercept them, DeSio said. The men jumped out and tried to swim for it, but the helicopter used a spotlight to track them so the boat could find them in the dark waters. All the men were taken into custody and turned over to the San Diego Maritime Task Force. Agents found 99 bundles of cannabis in the kayaks, estimated to be worth $178,200.
"While a kayak is an unusual mode of transporting drugs in the maritime environment, as opposed to the more familiar panga, we also see the use of surfboards and jet skis," said William Raymond, with the customs agency's Office of Air and Marine. "No matter what transnational criminal organizations choose to use, CBP remains vigilant in protecting our coastline." (SD Union-Tribune, Nov. 22)
The past two years have seen a spike in sea seizures of cannabis off the Southern California coast, while inland traffickers have been using cannons and catapults to get their product over the border undected, as well as the increasingly sophisticated network of narco-tunnels. West Texas communities saw a wave of fear last year when it was discovered that traffickers were moving marijuana hauls in school buses, potentially enmeshing children in a trade notorious for gunplay. The eradication regime certainly does encourage a perverse human ingenuity.
Cross-post to High Times