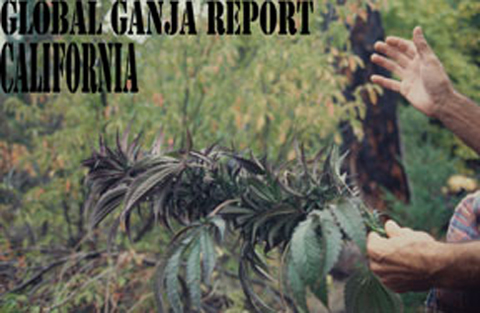 For 28 years, the now-defunct state Campaign Against Marijuana Planting (CAMP) sent teams of state, federal and local officers aboard helicopters into Northern California's remote forests to hunt down and destroy cannabis grows. But this year, Gov. Jerry Brown cut CAMP from the state budget. The program has been restructured under direct federal leadership—and the new moniker of Cannabis Eradication and Reclamation Team (CERT). The DEA and other federal agencies are now working with local law enforcement, with no involvement from the effectively shuttered state Bureau of Narcotic Enforcement.
Fewer teams were dispatched in 2012, and the amount of marijuana ripped from illegal back-country grow sites has plummeted for the second year in a row. As harvest season draws to a close, the statewide figure for eradicated plants (both by CERT and a joint DEA-Forest Service program, Operation Mountain Sweep) is 1.5 million, mostly from federal forestlands—less than half of last year's haul. That's down from a decade high of about 7.3 million plants in 2009. This year's seizures look be the lowest since 2004—reflecting depressed prices, the daylighting of the industry by the state medical marijuana program, and a shift to indoor and private-land cultivation.
Use of the word "reclamation" in the new program's title is intended to convey an ecological aspect to CERT's work. Tommy Lanier, head of the White House-funded National Marijuana Initiative, said: "That's a big priority for us—to get the infrastructure out of these parks, to reduce the impacts and reclaim our watersheds." Randy Wagner, the DEA's special agent in charge for Northern California operations, emphasized that CERT is coordinating with the Environmental Protection Agency and state Department of Fish and Game. "When we're on location with someone, and we see something dangerous, we're not going to leave it behind," he told the Eureka Times-Standard. "We're not going to leave a scene unsafe for people or the environment. We'll secure the area and bring in the experts in our agencies that can deal with the cleanup."
Overlooking the factors of market glut and a shift to indoor and private-land planting, Lanier portrayed the diminished yields as a fruit of past eradication efforts. "There's a significant downtrend in cultivation activities," he told California Watch. "There's been a huge impact because of what we've been doing the last six years. We've come a long way." (Santa Rosa Press Democrat, Sept. 28; California Watch, Sept. 26; Eureka Times-Standard, Sept. 2)
Graphic by Global Ganja Report