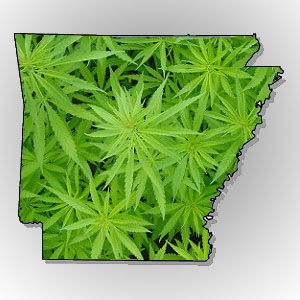 A conservative Arkansas group seeking to prevent the state from becoming the first in the South to allow medical marijuana filed a lawsuit on Aug. 30 to remove an initiative from the November election ballot. The Arkansas Medical Marijuana Act qualified for the ballot after a statewide petition drive gathered the required amount of signatures. But the suit, filed in the state Supreme Court by the Coalition to Preserve Arkansas Values, argues the ballot's title is misleading and the text vaguely worded.
One of the plaintiffs, Jerry Cox, president of Family Council Action Committee, emphasized: "This proposal is far-reaching. It has a lot of unintended consequences not specifically spelled out in the legislation. It lets medical marijuana users grow their own marijuana at home. It does not require marijuana to be dispensed through a pharmacy. If you think about it, it's harder to get Sudafed than marijuana under this measure."
Cox added: "This ballot proposal is one hundred percent illegal under federal law. Marijuana is illegal because of federal statute passed by Congress. Only the federal government can change that. The Arkansas Constitution and the United States Constitution both prevent Arkansas from passing laws that blatantly defy federal law."
Other Coalition members include Larry Page of the Arkansas Faith and Ethics Council, Bill Wheeler and Alan Talburt of Families First Foundation, and Bob Hester of the Arkansas Family Coalition. "By introducing more addictive substances into society, it is a family values issue," said Cox.
Christopher Kell, spokesperson for Arkansans for Compassionate Care, expressed confidence that both the courts and the voters would support the measure. "They understand that this bill provides a proven blueprint to state regulation of medical marijuana," he said. (Reuters, KARK, Little Rock, Aug. 31)
Graphic: The Weed Blog