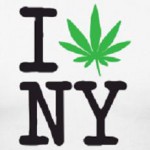 New York's Gov. Andrew Cuomo held an Albany press conference June 4 to announce that he will ask state lawmakers to make possession of cannabis "in public view" a violation—essentially, the same as simple possession of under an ounce in the Empire State. Having the herb "in public view" is currently a misdemeanor, which is exploited by New York City police to rack up arrests in so-called "stop-and-frisks" by spooking citizens into displaying their stash—an illegal practice that has been the focus of a recent controversy. Cuomo's proposal immediately won the support of Mayor Michael Bloomberg, his top prosecutors and—amazingly—the New York Police Department.
Rev. Al Sharpton of the National Action Network praised Cuomo's proposal as "a step in the right direction" in curbing what he described as racial profiling by the NYPD. Assemblyman Hakeem Jeffries, a Brooklyn Democrat who has pushed legislation to end low-level pot arrests, said: "It cannot be criminal behavior for one group of people and socially acceptable behavior for another group of people, where the dividing line is race." The stop-and-frisks have disproportionately targeted Blacks and Latinos.
Assembly speaker Sheldon Silver (D-Manhattan), joined Cuomo at his news conference, indicating that the Democrat-controlled Assembly would back the measure. The New York Times also quickly endorsed the proposal in an editorial.
Media coverage of this positive development has been garbled, with many news sources saying Cuomo had issued a call to "decriminalize small quantities of marijuana." Personal quantities of cannabis were decriminalized in New York in 1977, with under an ounce (technically, 25 grams) punishable only by a $100 fine. What is at issue now is small quantities "in public view," currently punishable by a $500 fine and up to three months in jail. Getting it right were the New York Times and the Village Voice. Getting it wrong were Fox News and (embarrassingly!) the Daily News.
Graphic from The Weed Blog