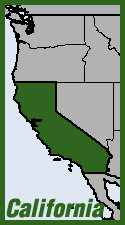 Jury selection is set to begin in the trial of San Diego area medical marijuana patient Benjamin Gasper—a case that has local advocates outraged over what they call a vindictive crusade against legal cannabis users by San Diego District Attorney Bonnie Dumanis. The charges were dismissed last year on procedural grounds, but re-filed by Dumanis. Because Gasper never actually stood trial, this does not constitute double jeopardy.
In the summer of 2009, Gasper, along with two other seriously ill medical marijuana patients, rented a warehouse space in the Sports Arena area of San Diego—a commercial district far from residences and other "sensitive uses." In November—a month after the "9-9-9" mass sweep of San Diego dispensaries led by Dumanis' office—police raided the warehouse under the guise of a "safety check" after finding the front roll-up gate was partially open. Charged with felony cultivation and possession with intent to distribute, Gasper refused a plea bargain and sought representation from attorney Bahar Ansari of the San Diego chapter of Americans for Safe Access. In June 2010, Ansari won dismissal of the charges on the basis of procedural irregularities at his initial hearing. But Dumanis responded by filing the charges anew.
Dumanis's office considers sale of cannabis to be illegal in all cases, notwithstanding California's medical marijuana law—and that the quantity of plants found at the warehouse was indicative of intent to sell. This is contested by Gasper and his legal team. His current attorney Melissa Bobrow says the 133 plants in and of themselves are not indicia of intent to sell.
Court documents show that all three members of Gasper's collective signed an agreement which stated: "As qualified medical marijuana patients under California law, we choose to associate collectively or cooperatively to cultivate marijuana for medical purposes. All members of our medical marijuana collective will contribute labor, funds, or materials, and all will receive medicine." (San Diego ASA, Feb. 9; Nug Magazine, July 31, 2011; San Diego ASA, May 24, 2011; San Diego ASA, June 21, 2010)