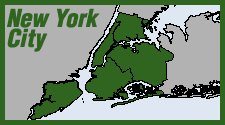 Ramarley Graham, 18, was shot and killed by an NYPD cop in Williamsbridge section of The Bronx Feb. 2 afternoon, after entering an apartment as undercover officers pursued him. Police spokesman Paul J. Browne said there was "no evidence that he was armed" when the narcotics officer shot him once in the upper left chest. Officers found a small bag of cannabis in the toilet at the home he entered after the pursuit. He was killed in the bathroom, apparently while trying to dispose of the stash. Police said they had followed him after witnessing a drug purchase (presumably cannabis), and said they thought he had a gun.
Graham's devastated grandmother, Patricia Hartley, 58, was held for seven hours at the 47th Precinct stationhouse after the shooting, where she was questioned for over five hours by cops and representatives from the District Attorney's office. The revelation further fueled community outrage.
Graham was the third person the NYPD had killed in a week. On Jan. 26, an off-duty police lieutenant shot a 22-year-old carjacking suspect in Cypress Hills, Brooklyn. On Jan. 29, an off-duty detective shot an unarmed 17-year-old in Bushwick, Brooklyn, apparently during a mugging. (Huffington Post, Feb. 7; DNAinfo, Feb. 5; Colorlines, Feb. 3; CBS New York, Jan. 30)
An angry crowd of some 500 protesters gathered Feb. 6 outside of the Bronx residence where Graham was shot. "We are human beings. Stop treating us like animals," Frank Graham, the slain teen's father, told the crowd. "My son did nothing wrong. I want justice for my son, my baby."
Juanita Young, 57, the mother of Malcolm Ferguson, a 23-year-old who was killed by an NYPD narcotics officer in 2000, joined in the rally to show solidarity with Graham's parents. (NY Daily News, Feb. 6)