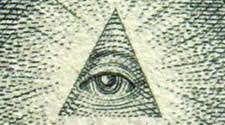 Federal, state and local officials in a Northern California counter-terrorism drill last week played out a scenario in which local cannabis growers set off bombs and took over the Shasta Dam, the nation's second largest, to free an imprisoned comrade. A local news report said that in the mock-terror scenario, a cannabis growers' "red cell" set off bus and car bombs as distractions, took over the dam with three hostages, and then "threatened to flood the Sacramento River by rolling open the drum gates atop the dam."
According to an account in the Redding Record Searchlight, the 12-hour drill was part of the US Bureau of Reclamation's Critical Infrastructure Crisis Response Exercise Program, launched in 2003. (Jeff Stein in the Washington Post, Nov. 18)
Recent years have seen a pattern of terrorist-baiting of cannabis growers by the feds in the Emerald Triangle.
Photo by Hammer51012