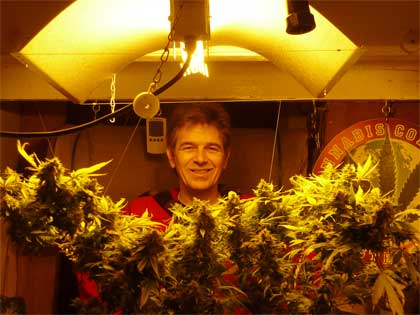 Will Proposition 19 really erode California's medical cannabis laws? On Saturday Oct. 30, Global Ganja Report will host a forum on Proposition 19 in Oakland, featuring leading California cannabis crusader Chris Conrad and his longtime activist wife Mikki Norris of West Coast Leaf, who will respond to the arguments of "Stoners Against Legalization." Global Ganja Report editor Bill Weinberg will moderate.
The event will take place at 1 PM at the Niebyl-Proctor Marxist Library, 6501 Telegraph Ave., just north of Alcatraz.
Chris Conrad and Mikki Norris were recently featured in an exclusive interview with Global Ganja Report.
Photo courtesy of ChrisConrad.com