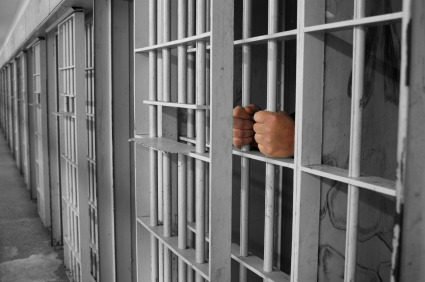 The horrific and deepening crisis at New York City's principal jail, Rikers Island, was crystalized by the 11th death at the facility this year — that of Isaabdul Karim. Despite a supposed official policy of drawing down the number held at the facility in preparation for its closure, it turns out he was only being held for parole violations. And, despite New York state's new legalization law, one of these concerned cannabis use. Are there others similarly held on cannabis-related violations at the facility that has been called a "moral stain" on the Big Apple?
Since the cannabis legalization bill passed earlier this year, there has been an unprecedented, even slightly surreal permissive atmosphere for the herb in the city. In Washington Square and other popular youth gathering points, cottage-industry outfits set up tables openly selling THC-rich extracts, edibles and dried flower. None of them are licensed, because no licensing structure is in place yet — but the authorities are turning a blind eye, seemingly by official policy.

Mayor Bill de Blasio has for two years now ordered the police not make arrests for small cannabis offenses, and the city's district attorneys are no longer prosecuting in such cases.

So the real human rights crisis at the city's largest jail amidst all this heightens the sense of surreality.

Of the some 6,000 people currently held at Rikers Island, the overwhelming majority have never been convicted of the crime they are accused of, but are awaiting trial. This is partly due to a big backlog in the city's criminal justice system because of the COVID-19 pandemic. But at least some 100 are being held at the facility on technical parole violations — that is, failure to live up to conditions of release following a previous conviction. Isaabdul Karim was one of these.

When parole violations are a death sentence
As the Daily News reported, Karim, 42, died at an infirmary in the island complex after complaining to staff of feeling ill on Sept. 19. The city Department of Correction (DoC) said it appears he died of natural causes; the Medical Examiner's Office has yet to release final findings on cause of death, and is not obliged to do publicly.
In a bitter irony, Karim could have been eligible for immediate release under a law signed by New York's Gov. Kathy Hochul just two days before his death. Intended to ease the crisis at Rikers, the Less Is More Act calls for release of detainees held on "technical parole violations."

DoC commissioner Vincent Schiraldi, in announcing Karim's death, acknowledged the crisis at Rikers Island and many of the city's other lock-ups. "There is nothing natural about what is happening in our jail system right now," Schiraldi said. Karim was the 11th inmate to die at Rikers in 2021.

Karim — who had suffered illness and attempted suicide during a previous stint at Rikers in 2016 — landed back on the island this August after being stabbed while peddling items on a Manhattan street, sources told the Daily News. At the hospital, a background check revealed an open warrant for the parole violations, resulting in his arrest.

Karim had been on parole since June 2018, after serving a term of two years and six months for selling cocaine to an undercover cop. Records on his case from the New York State Department of Corrections & Community Supervision (DOCCS) were provided to Project CBD by New York's Legal Aid Society, which was representing Karim. The documents indicate that DOCCS issued a warrant for Karim in 2020 for failure to report to his parole officer. The documents also cited a previous parole violation — Karim had been arrested for public smoking and possession of cannabis on Broadway in Midtown Manhattan in October 2018.

Section 6 of the Marijuana Regulation & Taxation Act (MRTA), passed by New York's state Assembly and signed into law by then-governor Andrew Cuomo this March, bars penalizing parolees for possession of cannabis in quantities permitted under the Act, unless special measures have been imposed that "explicitly prohibit a person's cannabis use." No such conditions had been imposed in Karim's case, and Legal Aid told Project CBD that his parole violation charge for the 2018 arrest probably would have been dropped at his next hearing — because the Section 6 provision is generally being applied retroactively. However, Karim did not live to attend his next scheduled parole hearing.

In a statement on Karim's passing, Legal Aid said: "Technical violations — including marijuana use and failing to report, the non-criminal charges that led to Mr. Karim's remand — should not amount to a death sentence." The statement charged that DOCCS commissioner Anthony Annucci "has much to answer for."

Contacted by Project CBD for this story, DOCCS refused to comment.

The NYC Mayor's Office of Criminal Justice, reached by Project CBD, denied that there are any persons currently detained in city jails for either offenses or parole violations related to cannabis. But it's difficult to assess the accuracy of this assertion due to the lack of any public record providing a break-down of those held in the system, and for what violations.

Deaths mounting on Horror Island
The Daily News provides harrowing details of Karim's first stay at Rikers, which has recently been dubbed by New Yorkers as "Horror Island." In 2016, awaiting trial on a nonviolent drug charge (the cocaine sale, according to Legal Aid), he was left alone in an intake cell at the facility for three days. He attempted to hang himself and swallowed a battery, causing "excruciating pain," according to medical records obtained by the News. His lawyer told the newspaper that he was also put in an isolation cell and not allowed to use the bathroom as punishment for accusing a guard of a racist insult.
The New York Times reports that Karim — who used a wheelchair and had hypertension, diabetes and a history of epilepsy and psychiatric issues — contracted the coronavirus while in Rikers this second time around. "It is unclear whether release would have kept Mr. Karim alive," the Times states.
After Karim's death, his partner, Felicia Bullock, told CBS2 via text that he had called her expressing his fears about the conditions at Rikers. "He told me people were dying, and in a panic saying he had to get out of there," she wrote.

Karim's death was the second at Rikers in September. Gothamist reports that earlier in the month, Esias Johnson, 24, died of an apparent drug overdose in the island jail complex. In August, Segundo Guallpa, 58, and Brandon Rodriguez, 25, were separately found dead in their cells at Rikers, apparent suicides. Rodriguez was only behind bars because he could not afford the $10,000 bond set by a judge after he was arrested in a domestic violence case.
And another detainee has died since the passing of Karim. On Sept. 22, Stephen Khadu, 34, was pronounced deceased after he was brought to Lincoln Hospital in the Bronx from a "jail barge" moored off Rikers to relieve overcrowding at the complex. Unnamed "medical distress" was cited by DoC officials, reports the Bronx Times.

Commenting on Khadu's death, New York City Public Advocate Jumaane Williams stated, only somewhat metaphorically: "Twelve people so far this year, three in the last month, have been sentenced to death on Rikers Island. I would be speechless in horror and grief if I were not so angry...that we have reached this point."

Advocates: Shut it Down
New York's Mayor Bill de Blasio was shamed by Karim's death into announcing some changes at Rikers. "Yesterday, new intake spaces were opened at Rikers, two clinics and an additional housing unit," de Blasio said on Sept. 21.

The facility was also toured that day by a delegation of officials including state Attorney General Letitia James, Bronx District Attorney Darcel Clark, Brooklyn DA Eric Gonzalez and Queens DA Melinda Katz. In a statement, James said she was "deeply disturbed" at what she saw. "For years, Rikers has been plagued by dysfunction, neglect, and violence, and it's clear we've reached a breaking point. These conditions have led to an unprecedented and devastating number of deaths, and action is desperately needed. I am examining all of my office's legal options to immediately address this dire situation."

Also on the tour was Alice Fontier, director of the Harlem-based Neighborhood Defender Services. She gave this harrowing account to The Intercept: "There's a segregated intake unit that we walked through where they have people held in showers. It's about two feet wide by six feet. There is no toilet. They've given them plastic bags to use for feces and urine. And they're sitting in the cells with their own bodily waste locked into these conditions. This is the most horrific thing I've seen in my life. I've been coming to this jail since 2008. This is unlike anything that has ever happened here."
Politicians have been kicking this can down the road for a while. In response to mounting calls for its closure, in 2019 Rikers Island was set to be shut down by 2026. Now, the date has been put off to 2027.
Pressure began building in 2011, when Rikers inmates, represented by Legal Aid, brought a class action suit against the city in federal court. This resulted in the 2015
Nunez settlement
. De Blasio's administration
committed
to a host of reforms in the pact, including appointment of a federal monitor for the facility.
The US Justice Department had already launched a civil rights investigation in response to claims of abuse, and in 2014
released
a
report
on its investigation, finding "a pattern and practice of conduct at Rikers that violates the constitutional rights of adolescent inmates." The report noted a "deep-seated culture of violence" at the facility, among inmates and staff alike.
In March 2015, de Blasio
announced
a 14-point
plan
to create a safe environment for inmates on Rikers Island. When public outrage was not appeased, in October 2019 de Blasio finally
agreed
to close the complex by 2026, and replace it with four new smaller jails at different points around the city. This deal was approved by the City Council.
But this has also met with public opposition, and in October 2020, the closure date was
pushed back
to 2027.
NIMBY versus 'decarceration'
Opposition has been particularly strong in Chinatown, where one of the new facilities is planned, and which is already immediately near the grim Manhattan Detention Complex, commonly known as "The Tombs" — where arrestees wait to go before a judge, who may then order them to Rikers (and also ostensibly slated to be closed).
Almost exactly a year before the death of Karim, a state judge issued a
ruling
that the city by-passed the legally-mandated review process for the proposed Lower Manhattan jail, siding with Chinatown residents who had brought suit against the planned construction. The planned jails in Kew Gardens, Queens, and Mott Haven, in the Bronx,
also face lawsuits
from locals.
But opposition is split between "NIMBY" (Not In My Backyard) sentiment, and groups like
No New Jails
, which oppose replacing Rikers with new facilities altogether.
The #
CLOSErikers
campaign, while stopping short of this intransigent demand, also speaks of the need to radically shrink the city's jail population in a "decarceration" policy. Activists on Sept. 15 rallied outside City Hall before
testifying
at City Council hearings on conditions at Rikers. Those offering testimony included relatives of inmates who died at the facility.
Actually adopting the rhetoric of "decarceration," the de Blasio administration's official
Roadmap to Closing Rikers
does call for reducing the city's jail population to no more than 3,300 — the lowest figure in a century. And it boasts that one of the eight jail units at Rikers has already been closed.
But the total in the city's jails is
still nearly double
that goal — although greatly reduced from the
over 20,000
at the height of "broken windows policing" and Mayor Rudolph Giuliani's crackdown on public cannabis use in the 1990s. During the pandemic paralysis in the spring of 2020, the city's jail population
dropped below 4,000
for the first time since 1946. But this year, the figure
started to rise
again.
A 2019 New York state bail reform law, which bars imposing bail for non-violent offenses and establishes criteria for judging flight risk, has been met with vociferous opposition from law enforcement groups — and what
Gothamist
calls a "quiet rebellion from the bench," with judges skirting the criteria and continuing to impose high bails. Rising crime in the city over the past year has provided a propaganda environment for such subversion of the law.

'Moral stain' on the city
Since the COVID-19 pandemic, the crisis at Rikers Island has been compounded by a kind of undeclared walk-out by the facility's guards. In August alone, Rikers correction officers failed to show up 2,700 times, National Public Radio reports. And while the guards themselves have a long reputation for brutality, their absence has led to growing control of cellblocks by gangs. This summer, units at Rikers went up to 24 hours with no guards whatsoever. Terrorized staff has meant detainees not getting timely access to food or medicine.

The city has filed suit against the guards union, the Correction Officers Benevolent Association, charging it has allowed or even encouraged guards at Rikers Island and other city jails to not show up for work. The city is asking a judge to force the union to intervene and help stop guards from skipping their shifts — whether by taking sick days or simply going AWOL.

City Councilmember Robert Holden of Queens is calling on Gov. Hochul to mobilize the National Guard to Rikers Island.

After the death of Karim, the Legal Aid Society submitted a letter in federal court asking a judge to hold an emergency conference on Rikers, and to consider ordering detainees to be released. The federal monitor for Rikers, Steve Martin, also wrote the judge, warning that the plan by de Blasio and his DoC to address the crisis "have a significant void."
As
NY1
reports, Martin wrote: "Stated bluntly, the City's and Department's plans are not sufficient to address the imminent risk of harm to people in custody and Staff flowing from the poor operation of the jails." He urged appointment of an "external security operations manager" to oversee Rikers Island.
On Sept. 27, de Blasio finally responded to public pressure by
personally touring
Rikers, which he had not done throughout the years of mounting crisis. But inmates charged that prison administrators had steered the mayor away from the facility's harshest areas. "This is the dark side, and they kept him off the dark side," said one detainee contacted by
Gothamist
news site.
Jonathan Lippman, former chief judge of New York state and chair of the city's commission on closing Rikers, admitted to Boston's
WBUR
that Rikers Island is a "hellhole" and a "stain on the soul of New York City."
He especially emphasized: "It is the silliest thing in the world that we're keeping people in jail on these nonviolent technical violations. Jail should be a last resort. If you're not violent, why in the world would you put somebody into one of these places where you come out much more likely to commit a crime than when you went in?"
Lippman called on New York City to "close Rikers once and for all. It's an abomination. Close down this symbol of mass incarceration."

Cross-post to Project CBD
Image: PPIC

Follow @GlobalGanjaRpt