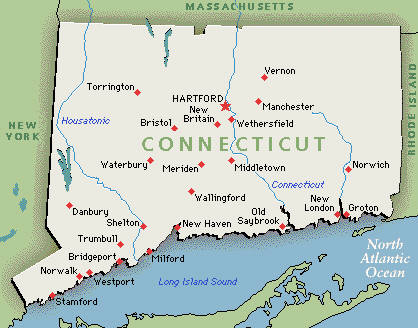 The Connecticut state Senate on June 17 approved a cannabis legalization bill—one day after the House passed a revised version of the bill that has the support of Gov. Ned Lamont. The legislation establishes a framework for a recreational market for adults over the age of 21.
Under the bill, prior criminal convictions for small quantities are to be erased. Police will be unable to stop and search people or vehicles on the basis of a cannabis odor. Schools will not be allowed to punish students more for cannabis possession than they would for alcohol possession.

The bill aims to help communities disproportionately impacted by the war on drugs, prioritizing "equity applicants" from these communities for cannabis business licenses. But these provisions are what prompted the last-minute revision of the bill, with Gov. Lamont opposing a measure to reserve licenses for those convicted of cannabis-related crimes.

Towns and cities will collect a 3% sales tax, and will be able to prohibit cannabis dispensaries. Restrictions are placed on cannabis advertising, and smoking will be prohibted in workplaces, hotels, and state parks.

"The states surrounding us already, or soon will, have legal adult-use markets," said Gov. Lamont, who is expected to sign the bill in coming days. "By allowing adults to possess cannabis, regulating its sale and content, training police officers in the latest techniques of detecting and preventing impaired driving, and expunging the criminal records of people with certain cannabis crimes, we're not only effectively modernizing our laws and addressing inequities, we're keeping Connecticut economically competitive with our neighboring states."
The bill will allow adults to purchase and carry up to 1.5 ounces on their person, and possess up to five ounces at home. The law is expected to take effect July 1, although retail sales will likely not start until May 2022. (Hartford Courant, Hartford Courant, Jurist, NBC Connecticut)
Image from Greenwich Mean Time