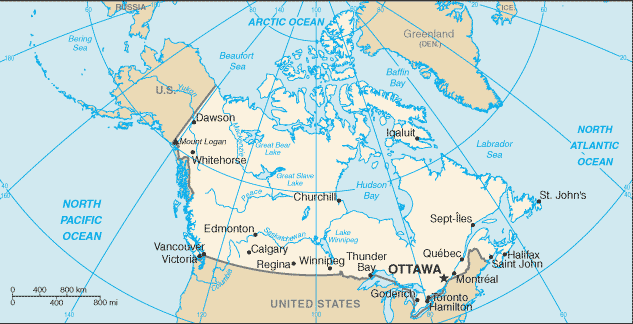 A Vancouver police raid on a "harm reduction center" that was selling cannabis products raises uneasy questions about the availability of cannabis in British Columbia when Canadian legalization officially hits in next month. With only one retail outfit likely to be licensed province-wide and authorities pledging a crackdown on the old dispensaries, the ironic reality may be cannabis will initially be harder to get in BC once it is "legal."
In a replay of scenes reported from elsewhere in Canada in recent months, Vancouver police seized cannabis products at the Downtown Eastside location of the Overdose Prevention Society last week.

Technically, the OPS does not even consider itself a "dispensary," but a "harm reduction center," with a program called High Hopes that makes cannabis products available to opioid users to wean themselves off their addictions.

"It's really, really unbelievable that the police are doing this right now and putting people's lives at risk, really," OPS director Sarah Blyth told Vancouver's CTV News after the Sept. 14 raid. "It's just completely shocking that they would do that at this time when people are dying in the streets every single day."
The Vancouver Police Department alleged that the products were seized from an unstaffed table at a public market, and that no one would claim ownership over the products. But a cellphone video that Blyth took of the raid captured a revealing verbal exchange. After she told the officers the products were being distributed as an alternative to opioids, one can be heard responding, "Marijuana is still illegal, Sarah,"
Crackdown in the name of legalization?
The Vancouver police later released another statement saying the seizure was not a "raid," but a "very fair and balanced approach" to trafficking of illegal substances in public spaces, according to the
Vancouver Sun
. The statement also listed the confiscated products, including 50 CBD pills, 35 pre-rolled joints, five grams of hash and 5.9 grams of bud.
This is but one sign that Canadian legalization, which is set to take effect Oct. 17, may mean a
paradoxical crackdown on cannabis
. The lead-up to legalization has seen a series of
raids on dispensaries in Toronto
, and there are fears that Vancouver could be next.

There will likely be only one government retail outlet in all of British Columbia when cannabis goes legal in Canada next month—and it will be in the interior city of Kamloops, not cosmopolitan Vancouver. Yet, as Global News reported Sept. 16., provincial authorities are warning unlicensed operators that a crackdown is imminent.

"Legalization isn't going to happen overnight," BC Public Safety Minister Mike Farnworth told Global News. Farnworth said the province has received about 100 applications to operate private retail outlets, but that it would take time to carry out the required background checks.
Meanwhile, Farnworth said BC is establishing a new enforcement branch called the Community Safety Unit, which will be empowered to seize illegally sold cannabis without a warrant. "The reality is this: illegal stores can either shut down on their own volition, or they will be shut down by the enforcement unit that will be in place in BC," he said. "We are very confident it will stand up to any legal challenge. It will be able to confiscate illegal product, and it will also be able to administer fines of up to twice the value of that product."

He added that marijuana "bootleggers" may face up to 14 years in prison. And indeed, that is the maximum penalty for "illegal distribution or sale" on the official Canadian government webpage, "Legalizing and strictly regulating cannabis: the facts."
'Bootleggers' or compassionate providers?
This month, hearings got underway at BC Supreme Court, where lawyers for the city of Vancouver are seeking to shut down dozens of unlicensed dispensaries. The city filed injunctions against 53 businesses in August 2017 for bylaw violations, and they are fighting back in the courts, as
Global News
reports.
One figure involved in this case is Dana Larson of the
Vancouver Dispensary Society
, a
longtime activist
who now runs two medical marijuana locations in the city. He takes a skeptical view of the approaching new order, which he terms "semi-legalization."
"For regular people to get a permit to grow and sell cannabis at this point—it's almost impossible," he told Cannabis Now. "It's very exclusionary and elitist how they putting this together."

While unlike some provinces (including Ontario), BC will allow private retailers in addition to those run by the provincial government, there is no sign that any will be receiving licenses any time soon. Private outlets will need municipal as well as provincial licenses—and several municipalities have already moved to ban them.
Larson sees something of a Catch-22 for private entities trying to break in to the legal market. "You can't apply for a permit from the province until you have your city permit in place, and they mostly haven't even written bylaws yet. It will take a few months at least. Probably it will be early spring before most cities get their act together."
"Meanwhile, the only legal way most people in the province will be able to get cannabis will be by mail order from the provincial government—and it can only be 30 grams at a time." Cannabis grown by "Licensed Producers" will be available by mail through the newly re-dubbed BC Liquor & Cannabis Regulation Branch.

"We're all in this gray area now," Larson says of the province's medicinal dispensaries. And he's particularly concerned that medical users are going to be left in the cold after legalization. "If dispensaries close, it's actually going to be easier to get recreational cannabis than medical. To order medical, you still need a doctors recommendation. even though it is same stuff grown by the same licensed producers."

The Federal government's Health Canada will continue to oversee the medical marijuana program, while the "recreational" outlets will be barred from selling for "medical" purposes. And Vancouver, which has heretofore allowed medical dispensaries to operate, is cracking down now that the "gray area" is being clarified under the Canadian Cannabis Act.
Cross-post to Cannabis Now

Graphic: Perry-Castañeda Library Map Collection