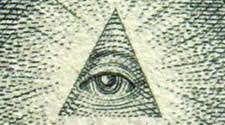 In the surest sign yet of synergy between the cannabis and booze industries, one of North America's top brewers just dropped $4 billion into the continent's top legal cannabis cultivator. The move sent the cultirvator's stocks soaring—although not the brewer's.
Shares of Ontario-based cannabis producer Canopy Growth Corp jumped nearly 30% Aug. 15, after beer giant Constellation Brands announced it will invest another $4 billion n the Canadian company.
"Over the past year, we've come to better understand the cannabis market, the tremendous growth opportunity it presents, and Canopy's market-leading capabilities in this space," Constellation CEO Rob Sands said in a statement. "We look forward to supporting Canopy as they extend their recognized global leadership position in the medical and recreational cannabis space."
Constellation Brands, based in upstate New York, is the stateside brewer of Corona beer and distributor of Robert Mondavi wine. In Mexico, where the brand originates, Corona is brewed by Grupo Modelo. Constellation also markets Modelo and Pacifico beer in the United States, as well as Sweden's Svedka vodka.

The 30% jump made Aug. 15 Canopy's biggest one-day gain since they began trading on the NY Stock Exchange in May of this year. Canopy Growth, with a massive grow operation in Smith Falls, Ont., is North America's top producer of legal cannabis.

Constellation in October 2017 paid $190 million for a 10% stake in Canopy Growth, with an eye toward development of a cannabis-infused beer.

Cannabis and cannibalization
Constellation's move is most the dramatic evidence yet of the emerging synergy between the cannabis and alcohol industries. Speaking to Market Watch, Wells Fargo analyst Bonnie Herzog called the news "very positive" for the company, as it "further solidifies Constellation Brands' first-mover advantage as many of the major brewers are now pursuing cannabis as a potential growth driver."

However, she acknowledged that "there could be some cannibalization risk for Constellation Brands' beer/alcohol portfolio."

Investopedia defines market cannibalization as a situation in which a new product introduced by a company "eats" up the demand for the current product, potentially reducing overall sales. This points to the long cultural divide between booze and pot as stimulants of choice—although there is clearly also broad overlap.

Nonetheless, Herzog was generally bullish on the move, even conjecturing that Constellation may eventually buy all of Canopy. She noted that the brewer has already reported a gain of more than $700 million on its initial investment.

The move also marks the entry of the United States' big banking interests in the cannabis industry, as Constellation received financing for the deal from Bank of America and Goldman Sachs.

Canada is preparing for full legalization of cannabis this year following Parliament's approval of the Canadian Cannabis Act in June. The administration of Prime Minister Justin Trudeau is expected to select a date sometime in September for the law to go into effect.

On the sober side...
More sobering news was provided by CNBC, which noted that Constellation's own stock plummeted 6% upon announcement of the deal—its worst daily performance since January 2017. And trade website Brewbound reports that news of the deal came just as Constellation laid off dozens of employees tasked with marketing the company's craft and specialty beers throughout the United States.

"Pot is certainly the next frontier for growth, but it's also fraught with risk," Boris Schlossberg, managing director of forex trading strategy at BK Asset Management, told CNBC.

"I view it almost like coffee. It's a plant-based product that is very ripe for price competition," Schlossberg added. "Basically, anyone can produce it. Could they be undercut through prices by somebody else once pot goes essentially global in the marketplace?"

Cross-post to Cannabis Now

Photo by Hammer51012