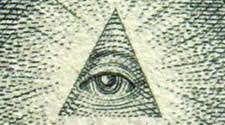 In a fast and furious exchange of retaliatory tariffs, Donald Trump and Xi Jinping appear to have initiated a trade war this week. If Trump isn't careful, he could risk undermining the very domestic economic buoyancy that has helped sustain his popularity among his base. And the cannabis sector is particularly vulnerable, according to industry insiders.
Under the Trade Expansion Act of 1962, the US president has the power to unilaterally impose tariffs if it deemed a matter of national security. President Donald Trump this week used that power—and things escalated rapidly.
Trump on July 6 imposed tariffs of 25% on some $34 billion worth of Chinese imports, citing "unfair trade practices." This is a reference to claims of industrial espionage and intellectual property violations. China immediately retaliated by imposing tariffs on $34 billion in US exports to China. On July 10, Trump struck back again, imposing tariffs of 10% on an additional $200 billion of Chinese imports.
Gregg Gorski, general manager of Smokebuddy, a producer of hand-held personal air filters, says Trump's move will have a clear impact on his business. "A 25% duty on anything that comes from China costs importers that much more," he told Cannabis Now. "With Trump's order, 1,300 items got an extra 25% duty."

And Smokebuddy filters, which are produced at a small plant in China's southern industrial hub of Guangzhou, are among them.

"Our costs went up by 25%," says Gorski. "So we have to add another 25% to our price when we sell to our distributors. So they have to raise the price when they sell to the store, and store has to raise the price when it sells to the end-buyer. We can't eat the increase because we were already running on a 30% margin. So the increase would eat into our bottom line."

The same principle applies to a wide range of products. "Everything that's made in China that we consume in US has gone up," says Gorski. "Computers, cell phones, televisions, construction equipment. it doesn't just affect us as the importers, it's affected the entire US economy. The price of living has gone up, and I don't think wages have gone up accordingly."

Smokebuddy has been producing its line of personal filters, designed to eliminate second-hand smoke, for 10 years. "In 10 years we've never raised our prices," says Gorski. "Now due to tariffs, we've had to raise the price—but we don't make any more money. We have to give that extra to the government."
Gorski says the Smokebuddy "serves a purpose for people who want to be discrete with their smoking." He is based at the company's Los Angeles office, which employs 12 people, but frequently travels to the Guangzhou plant, which employs 40.

Explaining the logic of using Chinese labor, Gorski echoes the language of globalization: "Costs in the US would have been double that in China. We could have done it here, but that would have left the door open to someone else doing it in China for half the costs."

He points to vape pens, lighters and butane gas as other cannabis-related products that will be impacted by Trump's edict. But he again emphasizes: "The entire country is going to feel this. When you go to Target to buy something, all the prices are going to rise. People are going buy less stuff, there's going to be a ripple effect."

The hope that Congress will restrain Trump looks slim. On July 11, the Senate approved a measure calling on Trump to consult with Congress on the tariffs by a vote of 88-11. But the measure is non-binding. Faced with the certainty of a Trump veto, Senate Republican leaders have not acted on a bipartisan bill to impose actual binding limits on Trump's ability to impose tariffs.

And the same cycle of tariffs and retaliatory tariffs also unfolded this week with Canada and Mexico.

China is meanwhile attempting to rally opposition to Trump in the World Trade Organization—giving us the unlikely prospect of the Communist-ruled country posing as the champion of free trade against a protectionist United States.

Cross-post to Cannabis Now

Photo by Hammer51012