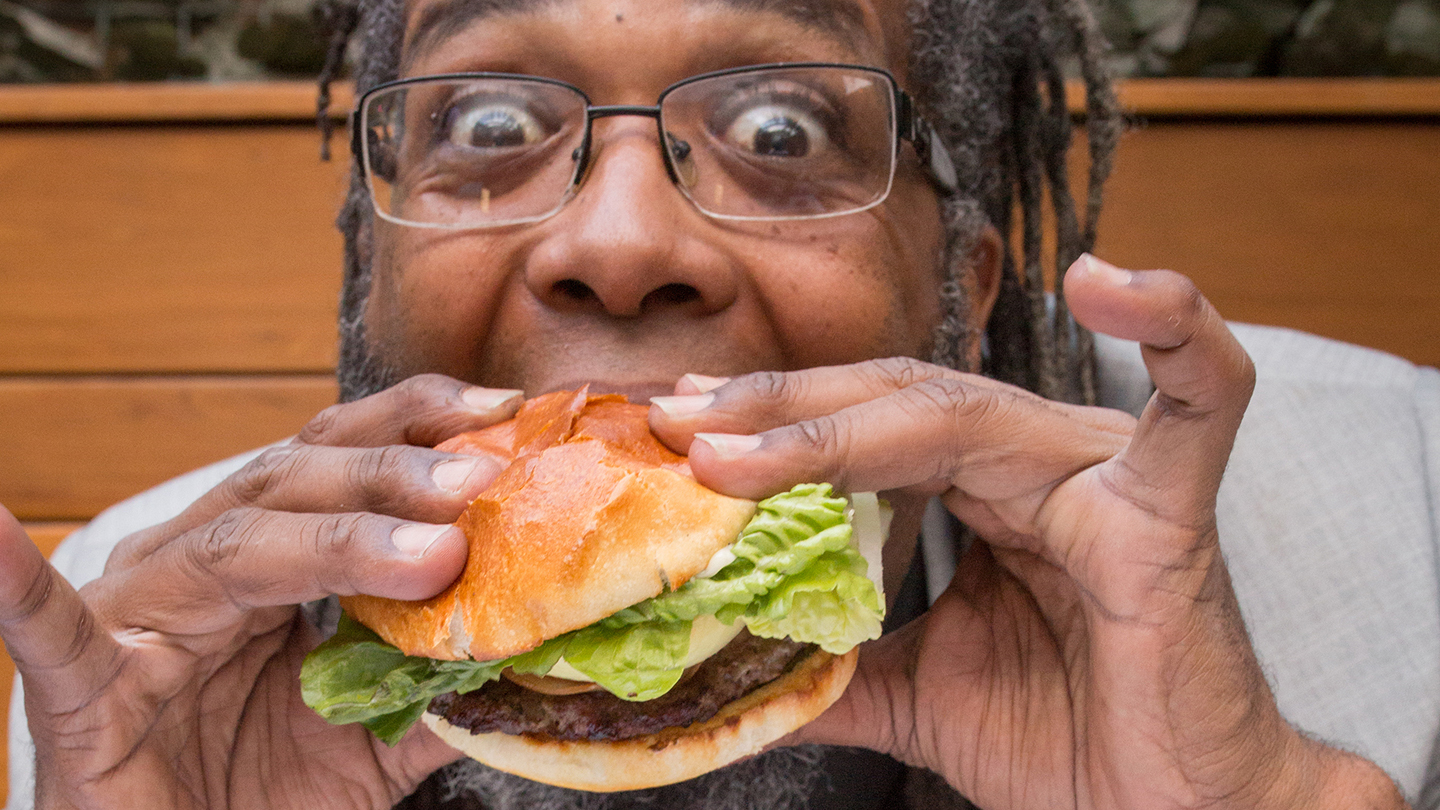 In the latest testament to fast-growing mainstream embrace of cannabis, Netflix this month debuts a competitive cooking show exclusively featuring dishes prepared with the herb. And not just for flavoring—under the show's rules, all recipes must actually get you high.
Netflix will unveil its newest original cooking show, Cooking On High, on June 22. The series is in the style of cooking competition programs such as Iron Chef, but with a particular twist—all recipes must be prepared with cannabis, and be psychoactive enough to give the celebrity judges a buzz.
Hosted by YouTube wunderkind Josh Leyva, the program will highlight fellow comedian and notorious cannabis enthusiast Ngaio Bealum—as resident "culinary weed expert."
Bealum promises to be quite the draw, with a personality that merges comical schtick and an activist sensibility. As the Sacramento Bee reports, Bealum previously co-hosted online TV series Cannabis Planet and has appeared on The Sarah Silverman Program—while also writing a weekly cannabis column for Sacramento News & Review. His bio page calls him "an American comedian, musician, writer, actor, activist, juggler and publisher." It wryly adds that he "was born in San Francisco to hippie parents, leading to jokes about how he got his name."
In his stand-up patter, Bealum riffs on cannabis in ways that merge the topical with the personal. "My kids know I smoke weed," he says in one routine about his two children. "Thanks to weed, dad will take them to any animated feature ever. 'What, the panda knows kung-fu? Get in the car!'"

On a more serious note, after the November 2016 passage of Prop 64, the initiative to legalize cannabis in California, Bealum told the Sac Bee: "You don't know how relaxing it is as a cannabis user [and] especially as a person of color. I've been a road comic since 1990. I've had my car searched. Now cops can't use, 'You smell like weed a little bit' as an excuse to search you. That's great."

Of course, Bealum is well aware that he's pushing the cultural envelope. In a May column for the News & Review, he wrote about the YouTube crackdown on cannabis content: "[L]last month, YouTube started shutting down cannabis-based channels from all over the world. YouTube hasn't offered any explanations, and there is no clear-cut pattern for who gets deleted. There is still plenty of cannabis content on YouTube, leaving many cannabis-laced content creators perplexed and perturbed. After all, many people rely on their YouTube channels, not just to reach a global audience, but to generate a little revenue."

Although Cooking On High will only be available to those 18 and over, the concept is still pretty edgy—even for the age of legalization. As all featured recipes must get you high, the chefs will have to be adept at the skills of decarboxylation and THC extraction as well as the more usual culinary arts. Netflix has recently come under pressure to cancel a program because of its depictions of violence. And its international expansion has raised questions about whether edgy content will be available worldwide—even in countries with more conservative attitudes. It will be interesting to see if Cooking On High manages to steer clear of such controversies.

Among the 17 celebrity judges thus far announced is Ramon Rivas II—co-founder of Cleveland-based collective and festival Accidental Comedy. Although now living in Los Angeles, Rivas remains something of a hometown hero, winning his participation in the show a write-up on Cleveland Scene website. It notes that he was recently featured on Viceland encouraging students to "Drop Out and Move To Cleveland," and often sports a "Make America Cleveland Again" t-shirt.

"I usually don't really do edibles because I have such a high tolerance and I am so large that they feel wasted on me," Rivas told the Scene, summing up what could be Cooking on High's recipe for success. "It was cool to see [cannabis] infused into actual gourmet, restaurant-quality foods by legit chefs."

Cross-post to Cannabis Now

Image: GoldStar