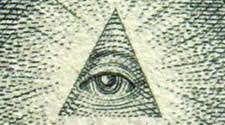 In a sure sign of changing times, the first cannabis-industry business has been listed on the NASDAQ stock exchange—raising clear questions about how long prohibition can hang on in the face of a burgeoning economic sector. Toronto-based medical marijuana producer Cronos Group won approval from the US Securities and Exchange Commission (SEC) to become the first cannabis company listed on NASDAQ, New York City's second biggest stock market, Bloomberg reported Feb. 26.
"It's very significant for the company and the whole industry," Mike Gorenstein, Cronos founder and chief executive officer, said in an interview with Bloomberg. "It's a huge moment—just shows the stigma is continuing to erode on cannabis."

Cronos spent six months doing preparatory work for its application to the SEC, which was finally filed earlier this year. Cronos shares jump up 11% to $9.83 as the news broke.

CNN Money notes Cronos' international ambitions. The company is already exporting to Germany (which has a tightly controlled medical marijuana program). Cronos is also building a growing facility in partnership with a kibbutz in Israel (which has a growing if contentious medical marijuana program). And it has received a license through a joint venture in Australia (which also has a rigid and limited medical marijuana program). Eventually, the company hopes to have a presence within the United States too, Gorenstein said—but only when it is legal at the federal level, he emphasized with perhaps unwarranted optimism.

CNN points out that whether Cronos is indeed the first canna-business to be listed on NASDAQ is to some extent a matter of definition. British firm GW Pharmaceutical is listed, and markets a cannabidiol (CBD) treatment for epilepsy, as well as other cannabis-based products. There's also Innovative Industrial Properties, a real estate developer and lessor to cannabis cultivators. But Cronos appears to be the first that directly markets herbaceous cannabis.
This does seem like something of a watershed. But there is also a sense of inevitability to it.

Oakland-based cannabis industry research firm Arcview Group has forecast that California alone will have a $5.8 billion cannabis industry sometime in the next four years. In November, Forbes magazine ran a story predicting that the international market for cannabis will reach $31.4 billion within the next four years, citing a study by the Chicago-based Brightfield Group,
In 2016, Microsoft broke what media reports called the "corporate taboo" on cannabis, announcing a new partnership to market software tracking medical marijuana from "seed to sale." And in 2015, the Philadelphia Inquirer got hold of a leaked 45-page internal equity report from high-finance giant Merrill Lynch, examining the future prospects for North America's cannabis sector. The report said Merrill Lynch is "bullish on the cannabis testing market."
It's a strange contradiction that the SEC of the Trump administration has taken this ground-breaking step of approving Cronos. Attorney General Jeff Sessions is certainly the administration's "drug war" hardliner. Last June, he called on Capitol Hill lawmakers to repeal federal protections on medical marijuana that were first instated in 2014.

In other ways, the SEC under chairman Jay Clayton seems perfectly in tune wth the Trump zeitgeist. True to the pattern also seen with Scott Pruitt at the EPA, Wall Street lawyer Clayton was seemingly appointed by Trump precisely because of his antipathy to the SEC's very mission. As Politco notes, he'd long called for lighter penalties on corporations found to be skirting the regs. And indeed, since he took over in January 2017, penalties collected by the SEC have dropped precipitously.
This raises the question of whether the Trump administration's free-market principles will extend to cannabis, or if the sentiments of his cultural-conservative base will prevail. If Sessions represents that latter tendency, we now have evidence that Clayton represents the former.
Cross-post to Cannabis Now


Photo by
Hammer51012