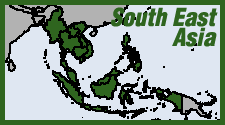 The Philippines' President Rodrigo Duterte—trying to justify sending the National Police back into drug enforcement after he was pressured to withdraw them by a public outcry over their slaying of innocent civilians—seems to have just been caught in a lie. He stated Dec. 7 that 242 police officers have been killed in anti-drug operations since he took office on June 30, 2016—this by way of providing a rationale for the police killing thousands of Filipinos in this same period. He said, in his typically crude syntax: "[W]hy is it, if it is not that dangerous and violent, why is it that to date, I have lost 242 policemen in drug-related raids and arrest?"
He later upped the figure yet further, adding that including police officers killed battling Islamist militants at the besieged southern town of Marawi between May and October, the number is close to 300. He tellingly conflated the drug war and the crackdown on jihadists in Mindanao, the southern island where Marawi is located: "[I]n the...Mindanao campaign against drugs, I have lost something like almost 300 policemen. That is including those who died in the actual fight when there was the siege..."
But the Philippine Star newspaper indiscreetly checked the website of Duterte's own Presidential Communications Operations Office, which keeps an official tally of security personnel killed in drug operations. It said the number for the period between July 1, 2016 and Nov. 27, 2017 was... 86. And that includes personnel from the Philippine Drug Enforcement Agency, Armed Forces and the National Bureau of Investigation, as well as the National Police. The office did say the total number of casualtes among members of the security forces was 312 (86 dead and 226 wounded), which may have been what Duterte was thinking of.
And even if we are to add the total of government troops killed in the fighting at Marawi (who were mostly army, not National Police), media reports citing Philippine authorities put the figure at 165 (plus 920 militants and at least 45 civilians). When added to the 86 killed in anti-drug ops, this makes for a grand total of 251—still consideraby shy of "almost 300." And, really, the siege at Marawi had nothing to do with drugs.

This controversy comes just a week after Duterte's office announced—to nobody's surprise—that, yes, he would soon be sending the National Police back into the drug war, not "satisfied" with what the Philippine Drug Enforcement Agency (PDEA) has been doing on its own. Presidential spokesman Harry Roque said: "Because the President returned it [to the police], he must not be satisfied. He wants more. I think a decision will soon be made."

This is hardly the first time Duterte has been caught fudging the facts. In May, he fired the chief of his own Dangerous Drugs Board (DDB), Benjamin Reyes, for (supposedly) contradicting the government's official data on drug "addicts" in the country. Duterte said he was miffed when Reyes, citing a DDB survey, said that there were only 1.8 million drug users in the country. (The distinction between "users" and "addicts" apparently being lost, and all "drugs" from methamphetamine to cannabis being unhelpfully tossed together.) Worse, Reyes made his comment in a forum attended by the UN special rapporteur on extrajudicial executions, Agnes Callamard—a harsh critic of Duterte. The president quickly countered that there were 4 million drug users in the country—without citing his own source. He added, addressing Reyes: "You're fired today. Get out of the service. You don't contradict your own government."

And then there was the time in September, when Duterte accused opposition Sen. Antonion Trillanes of sequestering millions in presumably ill-gotten gains in a secret bank account in Singapore, even giving the account number: 178000296012. Trillanes actually flew to Singapore to meet with banking officials and clear his name. Sure enough, the bankers confirmed that no such account existed. Duterte then admitted he had made the number up, telling a TV reporter: "That number I invented, son of a bitch, that's mine, I made it up."

Duterte has brought Philippine politics squarely into the post-truth era. We only hope this is all going to catch up with him before he can once again unleash his police on unarmed youth and small-time drug users.

Cross-post to High Times