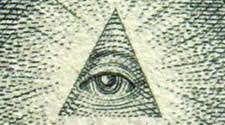 You know the times they are a-changing when Forbes magazine runs a headline predicting that the international market for cannabis will hit $31.4 billion within the next four years. This projection is based on a new report from the Brightfield Group, a cannabis market research firm based in Chicago. Currently, the global market is estimated to be worth $7.7 billion, but a compound annual growth rate of 60% is foreseen as countries around the world liberalize their marijuana laws.
The US now accounts for 90% of global cannabis sales, the report finds (presumably just meaning legal sales). But (like other recent studies) the report sees other countries poised to catch up fast. It predicts the US share will drop to 57% by 2021—largely due to Canada's plans to legalize recreational cannabis by July 2018. Several countries in Europe and Latin American are not far behind.

Forbes also notes as that as Germany's political parties—from conservatives to the Greens—continue their talks on forming a coalition government, part of their discussions include an agreement on "fully legalizing" cannabis. Actually, the proposals call for marketing the herb through pharmacies or licensed dispensaries, which many would hold stops short of full legalization. But German authorities have already allowed limited home cultivation for medical users.

(Homegrown, of course, will do nothing to boost commercial sales, pointing to a convergence of interest between overreaching bureaucrats and cannabis capitalists.)
Poland's medical marijuana program also just took effect, some three months after President Andrjez Duda signed the bill into law. The program is similarly restrictive (with no provision for homegrown), but it is still a big step forward and a victory for Polish advocates who have long been pressing the issue.
Associated Press reports that Malta's government has likewise proposed allowing doctors in the island nation to prescribe medical marijuana. Draft legislation would rewrite an existing regulation so restrictive that not a single Maltese had ever been treated legally with any cannabis-based product. The new law would allow all general practitioners to prescribe cannabis, while the current version recognizes only prescriptions from medical specialists.

Malta is hardly a European leader like Germany, although it is a full-fledged member of the European Union. And as AP notes, it is so culturally conservative that divorce was only legalized there in 2011. Malta's embrace of cannabis, however tentative, is a sign that the tide is quickly turning in Europe.
Cross-post to High Times


Photo by
Hammer51012