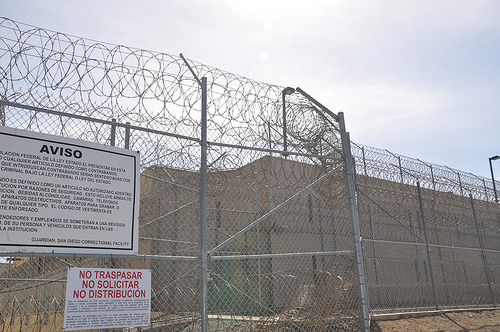 Civil rights organizations in New York are trying to determine if police and school officials on Long Island helped federal authorities detain students in the country illegally on the basis of dubious claims of ties to Central American gangs. The controversy comes days after President Trump's inflammatory speech before law enforcement officers in Long Island's Suffolk County on July 28. There was a major outcry over Trump's urging of police to be "rough" with suspects in the speech. This outrage nearly eclipsed media coverage of his pledge in the speech to "destroy" the MS-13 gang network, calling its members "animals."
The New York Civil Liberties Union and LatinoJustice have joined to file a request under New York's Freedom of Information Law with the Suffolk County Police Department and a local school district, regarding suspensions of immigrant students for supposed gang affiliations. At least two students at Bellport High School are being held in federal immigration detention facilities after being suspended from school. They are among nine minors in Suffolk County that the rights groups believe may have been detained by ICE agents because of unconfirmed ties to gangs.

The rights groups are responding to reports that students had been suspended for actions such as wearing a shirt with a basketball logo or displaying the Salvadoran flag on a Facebook page—an absurdly dishonest standard for evidence of gang involvement. The groups are trying to determine what the actual evidence was, and whether the suspensions triggered the ICE detentions.

Trump's Suffolk Country speech also came as Attorney General Jeff Sessions was visting El Salvador to meet with authoirites for coordinating the crackdown on the Mara gang networks. MS-13 is believed responsible for recent slayings on Long Island, but El Salvador has seen years of violence as the Maras struggle over control of the cocaine trade through the Central American isthmus. Sessions first announced the crackdown on the Maras in April.
Cross-post to High Times
Photo: BBC World Service via Flickr