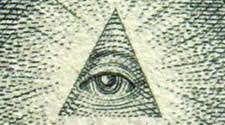 Attorney General Jeff Sessions signed an order July 19 reversing limits on the federal civil asset forfeiture program that were instated under the Obama administration in 2015. The widely criticized civil forfeiture program allows law enforcement to seize cash and property from citizens who have not been charged with any crime. But under the Obama-era change, the feds respected the right of states to rein in the practice. With Sessions' change, that is now undone.
Sessions' order essentially overrides the state laws, such as that passed by California last year. It revives the so-called Equitable Sharing program, under which local law enforcement can process forfeiture cases under federal statute and "share" the seized assets with federal authorities. In practice, the federal government allows local cops to keep up to 80% of the assets, effectively allowing them to get around stricter state laws. Eric Holder, Obama's attorney general, eliminated Equitable Sharing except in rare cases..

"The law doesn't require you to be charged, much less convicted, of any crime" to have your possessions taken, Darpana Sheth, a senior attorney at the Institute for Justice, a libertarian public interest law firm, told Governing website. "And because it's a civil proceeding, people are not afforded the right to counsel like they would be in a criminal proceeding."
As ever, it is amusing to see conservative Republicans abandoning their supposed commitment to states' rights where the federal crackdown on drugs and crime is concerned.

Photo by Hammer51012