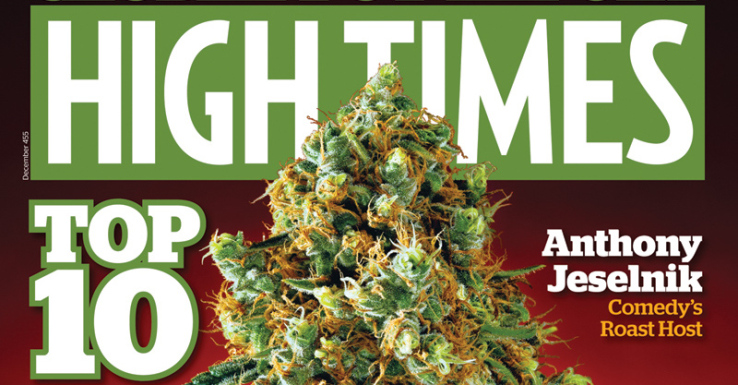 Damian Marley, youngest son of late reggae superstar Bob Marley, has joined with a group of Colorado cannabis entrepreneurs associated with the firm Denver Relief to buy controlling interest in High Times magazine, the counterculture icon with a valuation of $70 million. According to the San Francisco Chronicle, the deal includes websites, publishing and the Cannabis Cup trade shows and competitions.
"High Times is the Coca-Cola of cannabis," said Adam Levin, founder of Los Angeles investment firm Oreva Capital, who led the acquisition. "We see the opportunity as a diversified media company, to bring High Times from the authority in the counterculture movement to a modern media enterprise."
High Times claims some 236,000 monthly print subscribers, while its digital properties garner more than 20 million unique visitors monthly, Levin said.
Marley hailed the magazine as influential in his life. "When I was in high school I used to grow some herb," he said in a press release. "I learned to differentiate male from the female plant by reading High Times magazine. It is now an honor to be a part of the High Times legacy that I've been a fan of for so many years."
The business will now be operating under name of the High Times Holding Company (HTHC)—an obvious play on the psychoactive compound in cannabis, Tetrahydrocannabinol (THC). It was previously the Trans-High Corporation.

High Times was founded in 1974 by the legendary radical publisher Tom Forcade (refered to by the Chronicle as an "outlaw cannabis smuggler," although not actually named), and shepherded after Forcade's death by his attorney Michael Kennedy, until Kennedy's own death last year.

The magazine recently moved from longtime home New York to new offices in Los Angeles.