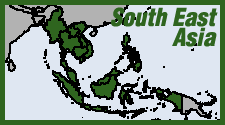 A lawmaker in the Philippines filed impeachment proceedings March 16 against President Rodrigo Duterte over killings carried out in the name of his war on drugs. Rep. Gary Alejano accused the president of constitutional violations, betrayal of public trust, bribery and other high crimes. "The most important thing here is the state policy of killing of drug suspects. The killings of fellow Filipinos were done without due process," Alejano said, according to ABS-CBN news service. "More than 8,000 have died. This is disturbing. We should not wait for the deaths to reach 20,000, 30,000, or 50,000 before we stand up and fight."
Alejano also cited the 1,400 killings allegedly caried out by the "Davao Death Squad" when Duterte was mayor of southern Davao City.
If approved by the House of Representatives, Alejano's complaint will be heard by the Senate, which will convene as an impeachment court. A two-thirds vote of the Senate tribunal would be needed to convict Duterte and force his resignation.
Surprisingly, this initiative comes from the political right. Alejano is a leader of the right-wing Magdalo Party-List, which is heavily rooted in the armed forces. Like his party ally in the Senate, Antonio Trillanes IV, he is a former military officer, and the two were accused of leading coup attempts when they were in the Philippine navy together. So the impeachment move smacks a little of an intra-elite intrigue.

But it's hard not to cheer anything that slows down the consolidation of Duterte's drug-war dictatorship The House of Representatives is currently considering Duterte's bill to restore the death penalty for "drug-related heinous crimes."

Human Rights Watch on March 1 issued a report, aptly entitled "License to Kill," accusing Duterte's police of falsifying evidence to justify killings of drug suspects. The usual dirty tricks are outlined, including planting drugs, guns and spent ammunition at crime scenes. The report notes that the Philippine government has not charged a single police officer over any of the killings.

The former president of Colombia, César Gaviria had an op-ed in the New York Times Feb. 17, warning: "President Duterte Is Repeating My Mistakes." Gaviria cautioned that the hard-line approach to fighting the narcos "almost always backfires, instead strengthening organized crime. That is the message I would like to send to the world and, especially, to President Rodrigo Duterte of the Philippines. Trust me, I learned the hard way."

Nothing indicates Duterte is listening to such voices of reason. Now we'll see if the opposition turning up the heat can slow the Philippines' rapid descent into drug war dystopia.

Cross-post to High Times