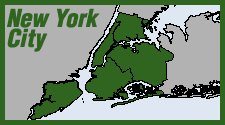 The irrational and oppressive nature of cannabis prohibition is vividly illustrated by an Aug. 24 New York Times story about Green Gem community garden, on city-owned land in Brooklyn's East New York neighborhood, which was ordered closed in May after inspectors from the Parks Department discovered a few marijuana seedlings growing in coffee cups. Lead gardener James McCrae said the illicit plants were the work of a rogue gardener who was no longer involved. The Green Gem was just now allowed to re-open under an agreement worked out with the parks department's Green Thumb program. But the community was deprived of the garden throughout the summer, and a harvest was lost.
All summer, the garden's loyal growers, many of them immigrants for whom the grassy lawn, rows of corn and furry rabbits were reminders of countries left behind, watched from folding chairs on the sidewalk as the garden filled with litter, and the fruits of several decades of labor withered on the vine. They were let in periodically to clean up the garden, Mr. McCrae, who is known in the neighborhood as Mr. James, said..

School groups and day care centers had used the yard regularly for recreation, but were also kept out after the garden was shut down. "We had a few day cares with children walk past, some cried, some wouldn't move—they wanted to get inside," Mr. McCrae said. "They feel they were cheated also." .
We're glad the garden is re-opening, and grateful that at least nobody was arrested or charged. But what a waste that it was closed at all—even if it was inevitable that the seedlings were confiscated.

When the gates swing open, McCrae told the paper, "it's going to put a piece of me back together that they took."
Good luck, Mr. James.

Follow @GlobalGanjaRpt