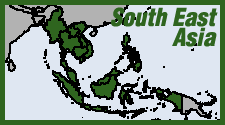 Rodrigo Duterte, the ultra-hardline president of the Philippines, ominously declared a "state of lawlessness" after a Sept. 2 bomb blast at a night market in the southern city of Davao, where he had long served as mayor. The special powers he is seizing are ill-defined, but he said he would "invite uniformed personnel to run the country." In justifying the power-grab, he stated: "There is a crisis in this country involving drugs, extrajudicial killings, and there seems to be an environment of lawlessness, lawless violence." There's an especially perverse irony to the invocation of extrajudicial killings, as his own government is accued of exactly that.
The UN High Commissioner for Human Rights stated Aug. 18 that over 850 people have so far been killed as a result of Duterte's anti-drug crackdown. UN Special Rapporteur on extrajudicial executions Agnes Callamard stated: "Allegations of drug-trafficking offences should be judged in a court of law, not by gunmen on the streets... We call on the Philippines authorities to adopt with immediate effect the necessary measures to protect all persons from targeted killings and extrajudicial executions." Duterte responded by voicing open defiance, and challenged the UN to "take us out of your organization."
When the US State Department echoed the UN's criticism, Duterte responded: "Why are you Americans killing the Black people there, shooting them down when they are already on the ground? Answer that question, because even if it's just one or two or three, it is still human rights violations." And indeed police terror is a grave problem in the US—obviously. But how exactly does that let Duterte off the hook?
Last month, Duterte purged his government, naming some 150 current and former officials he said are involved in the narco trade. He gave the named officials—including mayors, judges, legislators, police and military personnel—24 hours to surrender to authorities before being hunted down.
It is telling that the Islamist militants of Abu Sayyaf struck Davao City, as this was the laboratory for draconian campaign Duterte is now unleashing nationwide. The Duterte Myth Buster website, run by some brave Philippine dissidents, portrays a reign of terror in the city, with citizens intimidated from bringing any charges against Duterte or the "Davao Death Squad" he is said to have overseen.
A struggle for control of the cannabis trade in the southern region of Mindanao may be behind the violence. Mindanao's Sulu archipelago, where the Abu Sayyaf rebels are based, is the Philippines' biggest center of cannabis production, and the militant group has been repeatedly accused of profiting off the trade.

We sure hope the Philippines aren't following Mexico and Colombia into nightmarish drug war dystopia. But it seems it will take some fast and courageous internal protest to break that trajectory.
Cross-post to High Times