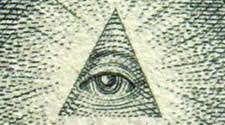 In a sure sign of changing times, Microsoft just broke what the New York Times calls the "corporate taboo" on pot this week, announcing a partnership to offer software tracking cannabis from "seed to sale." A new product in Microsoft's cloud computing business, the software will help states that have legalized medical or recreational use to monitor sales. Microsoft's partner is KIND Financial of Los Angeles, a leader in technology for cannabis compliance. The partnership, KIND Government Solutions, will market Agrisoft Seed to Sale. A company press release said the product "closes the loop between marijuana-related businesses, regulatory agencies, and financial institutions."
Microsoft's Kimberly Nelson said the new venture will be part of the company's Azure Government cloud. "KIND agreed that Azure Government is the only cloud platform designed to meet government standards for the closely regulated cannabis compliance programs and we look forward to working together to help our government customers launch successful regulatory programs," she stated.
KIND Financial CEO David Dinenberg said, "I am delighted that Microsoft supports KIND's mission to build the backbone for cannabis compliance."

Assuring that cannabis sales remain in what the Times calls the "daylight of legality" is key to resolving the dilemma of financial institutions generally being unwilling to service the burgeoning industry, even in states where the herb is ostensibly legal and a booming business.
Photo by Hammer51012