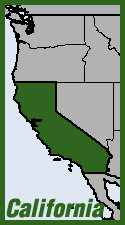 The USA's premier cannabis education institution, Oakland's Oaksterdam University, boosted its legitimacy and ended a long-simmering internal issue May 27 with an announcement that the school is unionizing about 100 jobs. The Bay Area's UFCW Local 5 said that employees at Oaksterdam and five related enterprises have voted to join them, and separate elections are also being verified at cannabis hydroponics retailer iGrow and cultivation company AgraMed.
Oakland councilmember and mayoral candidate Rebecca Kaplan is scheduled to join medical marijuana workers at a press conference May 28 to announce a new coalition for local cannabis worker's rights.
Mike Henneberry, communications director for Local 5's Hayward office told the SFAppeal: "It's a very big deal... People [and other dispensaries] who wouldn't even have thought about unionizing are now thinking about it... And we have a lot of political connections."
Oaksterdam founder Rich Lee will need them. He's sunk millions into the Tax Cannabis 2010 initiative, which would regulate pot like alcohol, and will be a hard fight on the California state ballot in November. (Legalization Nation, May 27)