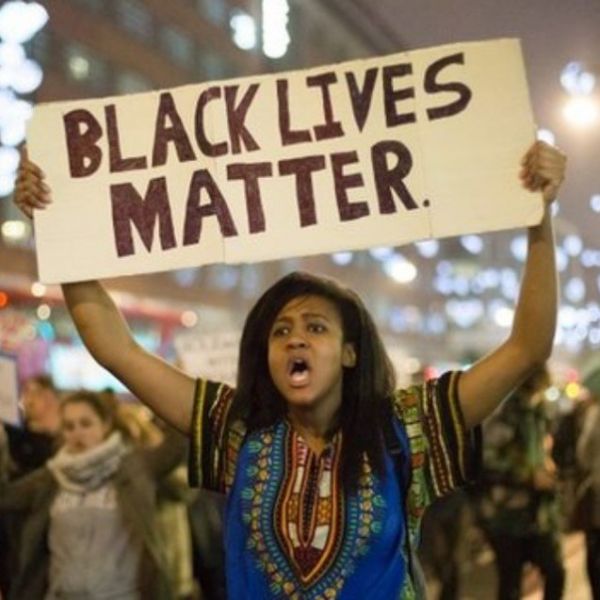 Here we go again. As with Michael Brown and Trayvon Martin, conservative pundits are now exploiting the cannabis stigma to tarnish the reputation of Freddie Gray, the young African American man whose death at the hands of the Baltimore police last month led to an uprising in the city, a new national wave of #BlackLivesMatter protests, and finally charges against six officers. Daily Caller gloats in a headline: "Freddie Gray Had A Long Rap Sheet"... But take a look at the provided list of charges: "Possession of a Controlled Dangerous Substance... Possession of narcotics with intent to distribute... Possession of marijuana... Distribution of narcotics, unlawful possession of a controlled dangerous substance..." Yeah, burglary and assault are on the list as well. But Snopes, examining the veracity of the claim, quotes the Associated Press: "Court records indicate that Gray's arrests were mostly for drug possession/distribution charges and various minor crimes, many of which were not prosecuted."
And—much more to the point—why is any of this relevant? Do prior arrests and charges give cops the right to be judge, jury and executioner? Further: illegal drugs have filled the economic vacuum of post-industrial urban America, leading to the systematic criminalization of Black youth.
Columnist Dan Rodricks provides a little corrective perspective in the Baltimore Sun, finding: "Freddie Gray a victim of America's longest war." Guess which war that is? "Overall, the record on Freddie Gray reveals a young man who had frequent encounters with police as they carried out local operations in America's longest war: the war on drugs," Rodricks writes. "The assault is the only thing on the record that suggests violence, and it was a charge, not a conviction. Though police say Gray had a switchblade-like knife on him when they arrested him April 12, he had never been accused of possessing a weapon. So, generally speaking, Gray was a low-level, nonviolent offender." The drug war "goes on, day after day, constantly creating needless encounters between police and people like Freddie Gray."
And this was written before Baltimore prosecutor Marilyn J. Mosby, in bringing charges against the six cops, found that Gray's arrest on April 12 was itself illegal, as the knife he was carrying "was not a switchblade and is lawful under Maryland law." (NYT, May 2)
In the pattern of deadly police violence, sometimes it is the cases that are not making big headlines and drawing national protests that are the most egregious. The Washington Post on April 28 noted the maddening case of Natasha McKenna, a Black woman in Alexandria, Va., who "died after she was restrained with handcuffs and leg shackles and shocked four times" with a stun-gun by Fairfax County deputies. "After the shocks were administered Feb. 3, she stopped breathing, was taken to a hospital and died several days later." In April, the Virginia medical examiner's office ruled the death an "accident." Stigmatizing the victim, the examiner's report noted as "contributing" factors her supposed "Schizophrenia and Bi-Polar Disorder." The cause of death was named as "excited delirium"—a term which was not defined.
McKenna had been arrested for assualting an officer, and was restrained when "she began resisting after being handcuffed and tethered to her cell door," according to the WaPo. It is not clearly explained why she was tethered to the door, or whether or why she continued to be shocked even after being further restrained: "During the confrontation, a deputy shocked her multiple times. Within minutes, McKenna stopped breathing."
So in the contemporary United States, a distraught woman can be tortured to death while in irons—and the killers exonerated as having done it by "accident," while the victim is stigmatized as "schizophrenic."
Hardly a coincidence that cannabis has been (dubiously) linked to "schizophrenia" in media-hyped studies. A propaganda system is at work here to legitimize state violence against the oppressed and excluded.
Graphic: Checkin Trapps