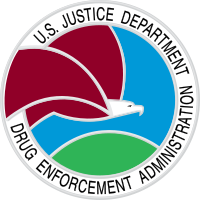 US Drug Enforcement Administration director Michele Leonhart is to step down next month, Attorney General Eric Holder announced April 21. Holder issued requisite praise of Leonhart, stating that she "led this distinguished agency with honor." But the circumstances of her departure are far from honorable. While Holder certainly wasn't so indiscrete as to mention it, Leonhart's resignation follows an internal Justice Department report last month finding that DEA agents attended parties with prostitutes paid for by local drug traffickers in Colombia. Media reports indicate that Leonhart, who has headed the DEA since 2007, has been under mounting pressure to resign since testifying to a congressional oversight committee about the scandal last week. (CBS, BBC News)
We can hope that Leonhart's ouster (which it appears to be in all but name) signals a turn-around in White House policy. Leonhart last year testified before Congress against the cannabis legalization initiatives in Washington state and Colorado. The DEA faced protests over raids of medical dispensaries on her watch. It also faced litigation over human rights abuses on her watch. Needless to say, Leonhart was intransigent on petitions to reschedule cannabis.
"I encourage the president to use this as an opportunity to fill this important role with someone who understands the outdated federal approach to marijuana isn't working," Rep. Earl Blumenauer (D-OR) told the New York Times upon Holder's announcement. "The American public has moved on. Most now feel marijuana should be legalized."
Cross-post to High Times
Graphic by DEA