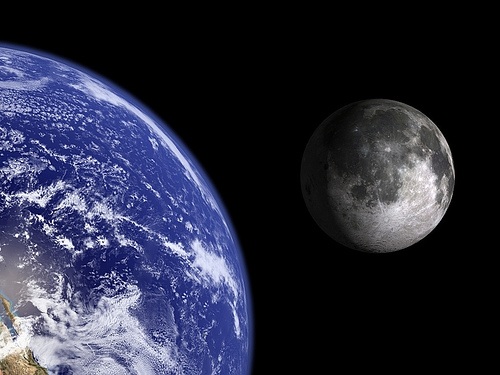 We have noted before that the cannabis industry has a huge carbon footprint—something of a dirty little secret for the legalization movement. David Downs in the July 13 issue of East Bay Express has a fascinating cover-story, "How Green Is Your Pot?" Traveling to backwoods Humboldt County, Downs finds: "A new collective is trying to sell sustainable, organically grown marijuana, but patients are hooked on indoor weed that wastes energy and pollutes the planet."
Guided through redwood groves by a grower identified only as "Kim," Downs visits an acre-sized patch where amid the artichokes, flowers, berries, and tomatoes are some 30 plants of medical-grade Granddaddy Durkle, Purple Chiesel and Sour Tsunami—all organic, and grown in the sun. Writes Downs:
Northern California's highly advanced medical marijuana market is dominated not by hippie-grown, outdoor, sustainable marijuana, but by fossil-fueled and nuke-powered indoor weed. The medical stuff is just a small fraction of the recreational market, but, in total, indoor pot consumes an estimated 8 percent of all electricity generated in California and 1 percent of all electricity generated in America. Its greenhouse emissions equal that of six million cars. Growing just one joint indoors emits two pounds of CO2.

Indeed, marijuana, once synonymous with all that is green, has become anything but in the region that gave birth to the environmental movement. Residents in the liberal Bay Area routinely elbow past each other to buy cage-free eggs, free-range beef, and organic strawberries, and yet their weed habit costs a Fukushima's-worth of power every year.

Why? Because medical cannabis users seem to prefer the high they get from indoor-grown pot, not to mention the way it looks, smells, and tastes — even if it's helping to destroy the planet.

But the Tea House Collective, a group of growers including Kim and about two dozen other hippies and their families in southern Humboldt County, is trying to reconnect the medical pot world to the green movement. With offices in Berkeley, the collective has embarked on a farm-to-door delivery service throughout Northern California. The angle: nurture a niche for sustainably farmed, solar-powered, organically grown, high-potency, outdoor medical cannabis.

The only question is whether they'll succeed in marketing and selling off-the-grid marijuana, grown the way it used to be.
And that, fellow tokers, is up to you.
Graphic: Blue Dharma