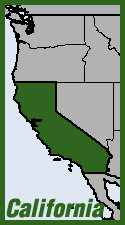 The four United States attorneys for California came together at a Sacramento press conference Oct. 7 to announce that they would move against landlords who rent space to storefront operators of medicinal cannabis dispensaries. Breaking with past practice, they actually addressed the state's medical marijuana law—only to say that it is being abused by a fast-growing cannabis industry. "This is not what the California voters intended or authorized," said André Birotte Jr., US attorney for the Los Angeles-based Central District. "It is illegal under California law."
"While California law permits collective cultivation of marijuana in limited circumstances, it does not allow commercial distribution through the store-front model we see across California," Birotte said. "It's the new California gold rush. There's an epidemic of these marijuana stores."
The press conference comes days after several dispensaries and their landlords received letters from the US attorneys warning of impending prosecution and property seizures.
"It's a tremendous shift for them to say they are going to do this," said Morgan Fox of the Marijuana Policy Project. "But for now it is still threats. Until we start seeing the shutdowns themselves, it's hard to know what it means more than rhetoric."
"They are really pushing people into the illicit market," warned Kris Hermes, a spokesman for Americans for Safe Access. "This is federal interference for thousands of patients in the state."
California's Republican Rep. Dana Rohrabacher, a staunch conservative on most issues, said in a statement in response to the threats that the Justice Department enforcement strategy is "a waste of scarce federal resources," underscoring "the need for Congress to pass HR 1983, the States' Medical Marijuana Patient Protection Act." HR 1983 would reclassify medical marijuana at the federal level and allow states to develop, implement and enforce their own laws. (MedPageToday, Bloomberg, Oct. 8; NYT, ASA, Oct. 7)