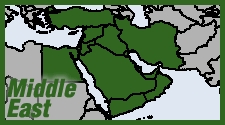 Uruguay is still developing its nascent cannabis economy following the Christmas Eve signing of the new legalization law, but its leaders have already broached international exports. Diego Cánepa, media spokesman for President José Mujica, said that while development of the domestic market is the priority, representatives from countries including Israel, Canada and Chile have contacted Uruguay to inquire on importing prospects. "It was not the law's intention to regulate international trade of marijuana, but Uruguay is open and enthusiastic at the possibility," said Cánepa to Montevideo newspaper La Red 21 in comments picked up by International Business Times. Several private companies have even expressed interest in opening cannabis laboratories in Uruguay, he said. "It would be a challenge, if labs were to open installations in Uruguay," admitted Cánepa. "It goes beyond what the law previewed, but it would turn Uruguay into a biotechnology center. That is a huge step forward."
Uruguayan imports could prove a legal source for Israel—a major consumer of medical marijuana, now undergoing a cannabis drought due to the new security wall on the Egyptian border. Reuters reported Jan. 30 that the flow of North African hashish has been cut off by the wall, supply within Israel down and prices up. Just the previous week, Israeli border security said it had intercepted almost 100 kilos of hashish at the wall. Authorities say the local Bedouin, whose homeland straddles the Egyptian border, have for centuries controlled the hashish trade through the region, with intimate knowledge of hidden canyons and other routes. But security on the border has been massively beefed up both in response to unrest in Egypt and a wave of undocumented migrants and refugees seeking to enter Israel from Africa. Israel's crackdown on immigrants has been a source of controversy. In 2012, there was outrage over the case of several migrants who were trapped for several days between the security walls on the Israeli and Egyptian side of the border. Hashish routes that go back millennia have also felt this pressure.
The hashish flow from Lebanon, traditionally the largest supplier of Israel's market, has also been cut off recently by militarization of the border.
Cross-post to High Times