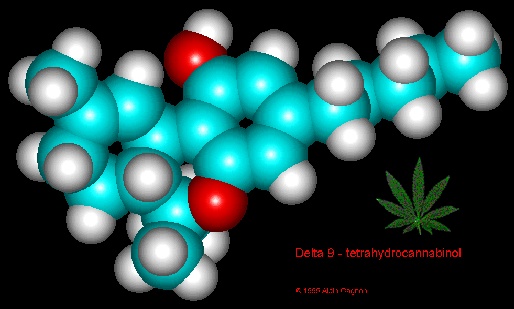 The Green Wolverine conference at the University of Michigan this month will bring speakers from across the country for a symposium on cannabis science. With Michigan facing a legalization initiative this November, the student-organized event is intended, among other things, to help voters make an informed choice.
On Sept. 29, the University of Michigan's Ross School of Business in Ann Arbor will host the Green Wolverine conference, to promote public awareness of the "importance of evidence-based discourse" in deciding the future of cannabis in medicine, research and industry.

"The industry currently exists in a state of legal ambiguity," Green Wolverine organizers state, "but there are fully legal businesses derived from cannabis. Green Wolverine focuses on these derivatives as a means to take advantage of the industry's historic growth while avoiding the risk of legal repercussions."

Dr. Gus Rosania of University of Michigan College of Pharmacy, one of the speakers and organizers at the confab, says: "This is the first time that a group of undergraduate students has dedicated themselves to organizing a science symposium of this magnitude. The fact that the Green Wolverines represent so many different backgrounds and interests in their majors—business, nursing, humanities, law, etc—only makes this event even more extraordinary... The Green Wolverines are bringing the most eminent cannabis scientists from all over the United States. We are witnessing a transformation in learning—an awakening of human curiosity in search for knowledge. As a scientist and educator, it is a privilege to be witnessing this first hand."

Dr. Rosania notes the particular political importance of this question in the state of Michigan at this moment. "Michigan is voting on whether to legalize recreational cannabis in November," he says. "Most of these students will be voting for the first time in their life. So, this event also is defining how this millennial generation will be shaping the future of our democracy."

In his own presentation at the symposium, Dr. Rosania will be speaking from his background in pharmaceutical science on how CBD is absorbed, transported and distributed in the body, with a particular focus on the CBD-derived drug, Epidiolex—newly approved by the Food & Drug Administration for treatment of severe forms of epilepsy.
Juan Enrique Aguirre, the medical research committee chair at Green Wolverine, says the organization was founded last year by students at the Ross School of Business. "A key point I want to emphasize is that Green Wolverine does not promote cannabis legalization," he states. "Our goal is to promote conversations about cannabis based on fact, not opinion. "

Since its inception in 2017, Green Wolverine has expanded to 250 members and six chapters nationwide, including at the University California at Berkeley and the University of Maryland. "When we started to expand across the country, we gained noteworthy sponsorships from esteemed brands like MedMen, Weedmaps, and The Arcview Group," Aguirre says, listing some of the big players in the legal cannabis industry. He notes that Green Wolverine is also a member of the National Cannabis Industry Association (NCIA), which he calls "the only national trade association advancing the interests of the legitimate and responsible cannabis industry."

The 2018 Green Wolverine Science Symposium, or GWSS, will be held at the Ross School of Business' Robterson Auditorium. Featured speakers include Dr. Marilyn Huestis, former chief of chemistry and drug metabolism at the National Institute on Drug Abuse Intramural Research Program; Dr. Daniele Piomelli, director of the Center for the Study of Cannabis at UC Irvine; and Dr. Sue Sisley, lead researcher in an FDA-approved trial examining the safety and efficacy of cannabis in in treating combat veterans with PTSD.

Cross-post to Cannabis Now
Image of THC molecule via Schaffer Library of Drug Policy