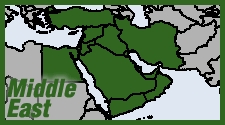 Israel has the world's highest proportion of registered medical marijuana users—but the program has been kept under tight control of the Health Ministry. Now, Israel's parliament, the Knesset, is set to vote on a bill that would allow private physicians to prescribe cannabis for their patients. Health Minister Yael German opposes the measure, making the usual argument that it would open the floodgates of recreational use: "It would not be unrealistic to assume that there would be patients who would pressure doctors to write them a cannabis prescription for any bump, headache or toothache."
In an Oct. 20 editorial, Israel's respected daily Ha'aretz rejects this argument and actually goes one better by calling on the Knesset to also open debate on a bill for general legalization. It states: "The admission by 11 MKs [Knesset members] that they have smoked marijuana or hashish at some point in their lives is a welcome step in that direction."
In a testament to Israel's idiosyncratic politics, the medical bill has been introduced by MK Moshe Feiglin of the ruling right-wing Likud Party. Feiglin is also an open supporter of legalization, but he is no friend of the Palestinians, or Israel's large Arab minority—to say the least. He is himself a settler on the West Bank, and last year made headlines by attempting to provoke a confrontation with Muslim worshippers at the Temple Mount, sparking a brief fracas at that hot spot of the Israeli-Palestinian conflict. Not only a hardliner on the Palestinians, Feiglin is also a harsh critic of secular Jews, and opposes the notion that Israel should be a secular state rather than a religious one.
There is a strong strain of hippie Judaism in Israel that reveres sacred herb without necessarily having progressive ideas on Palestinian rights or the country's secular future. Meanwhile, Israel is a global leader in cannabis science research, and has even broached using the herb to treat soliders suffering from post-traumatic stress disorder. A pro-legalization political party, Ale Yarok (Green Leaf), has made a showing in recent elections, gaining on the 2% threshold for winning a Knesset seat—but having little to say about the occupation of the West Bank.
Could cannabis nonetheless help Israel overcome its polarization on the Palestinian question? There has been growing evidence in recent years that there is a brisk business in cannabis and hashish between Israeli settlers and Palestinians on the occupied West Bank, despite all the mutual violence. Last year, a bust of a supposed Palestinian smuggling ring at the West Bank village of Hawara that was moving herb across the "Green Line" into Israel turned up a clients' list—that included settlers from neighboring militant Jewish settlements, including Yitzhar, Itamar and Har Bracha. Four Jewish clients were subsequently detained.
Globalization-boosting former New York Times columnist Thomas L. Friedman famously postulated a "Golden Arches Theory of Conflict Prevention," stating: "No two countries that both had McDonald's had fought a war against each other since each got its McDonald's." Dare we hope that the cannabis trade will serve as a similar social lubricant for Israelis and Palestinians—eroding hatred through commerce, and perhaps nudging Israel's herb enthusiasts to build bridges across the divide?
Cross-post to High Times