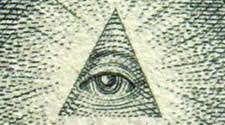 On the first day of legal cannabis in Canada, many suppliers ran out of stock—pointing to challenges in meeting demand. Several provincial governments and private outlets turned to e-commerce company Shopify to help negotiate the initial tsunami of online sales.
Those who anticipated a kind of feeding frenzy as cannabis went legal in Canada on Oct. 17 were certainly vindicated in their expectation. And a private company with the know-how helped suppliers meet the challenge. Online cannabis vendors using Shopify's e-commerce software collectively processed more than 100 orders per minute, the company reported. British Columbia, Ontario, Prince Edward Island and Newfoundland and Labrador all turned to the Ottawa-based company to provide them with the technical wherewithal.
"Shopify stores experienced no outages," the company's director for regulated industries Brad Goble said in an e-mailed response to Canada's Financial Post.
Goble said Shopify had been working with provincial governments and Licensed Producers as well as private retailers throughout the year to prepare for opening-day cannabis sales. And on that day, he added, the company "saw an average of over 100 transactions per minute across the country."
"In the first 12 hours of legalized cannabis sales, we saw millions of visitors to the stores with tens of thousands of transactions," Goble said. "In the first 24 hours, we expect hundreds of thousands of orders. In the first week, we expect millions of orders."
Several cannabis companies were already using Shopify to help them coordinate and manage sales. "Tweed (owned by Smiths Falls, Ont.-based Canopy Growth Corp.) and CanniMed (owned by Alberta-based Aurora Cannabis Inc.), two of the world's largest licensed producers, use Shopify to sell cannabis online and easily integrate with other solutions to stay compliant with strict government regulations," said a Shopify statement quoted by the Financial Post.

Goble added that Shopify is also "powering licensed retailers," such as National Access Cannabis Corp and Delta 9 Cannabis Inc, both of which launched brick-and-mortar retail outlets in Winnipeg on the fateful day of Oct. 17.
Shopify CEO Loren Padelford boasted to Ottawa CBC News: "The volume has been great. There have been no crashes and we have seen a lot of people interested in this new retail market. It has been an exciting first day. There have been more than a million people that have hit one of the sites that we're supporting. We are already over 100,000 transactions and we're running at about 100 orders per minute which, by any means is a really strong day."
Padelford drew a comparison to Black Friday or Cyber Monday. But it still didn't approach the company's busiest day ever. He said the Kylie Jenner lip kit drop resulted in a thousand orders per minute.
"It's still a substantial sale," he stated, "and we expect it to get bigger over time as more sites come on line in Canada and people become more familiar with the stores and the products and they start to makes sales."
Security concerns
As with all online sales, concerns have been raised about privacy and security—and these are heightened here because of the stigma still attached to cannabis in many social circles, and the fact that it remains illegal at the federal level in the United States.

Speaking at an event in Toronto in May, Padelford sought to reassure consumers and investors on this point, saying, "There's lots of attention being paid to the security of the data and ensuring that people's private information isn't shareable or easily accessed."
But Ellie Abraham, writing in The Independent, raised a skeptical eyebrow. "Hackers prove a real threat to e-commerce, and the security of data in this new and thriving industry is something to be extremely mindful of," she warned.

This is an especially critical concern in Ontario, where authorities initially instated a provincial government monopoly and mail-only system for all cannabis sales. While the provincial government finally blinked in August and agreed to allow private retail shops, thanks to the delay these won't be opening for several months yet. Until then, shopping online through the Ontario Cannabis Store will be the only option for purchase of legal cannabis.

Abraham wrote that given the "risk of sharing personal data online, it is my fear that until the provincial government are able to approve and open private retail stores, we will see people turn to the black market—completely contradicting one of the main objectives of legalisation."

Cross-post to Cannabis Now

Photo by
Hammer51012