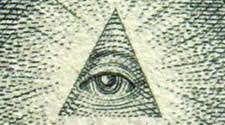 Seattle's Mayor Mike McGinn on Feb. 7 ordered his police department to abandon its plan to use drones after residents and privacy advocates protested. McGinn said the two small drones obtained through a federal grant will be returned to the vendor. "Today I spoke with Seattle Police Chief John Diaz, and we agreed that it was time to end the unmanned aerial vehicle program, so that SPD can focus its resources on public safety and the community building work that is the department's priority," he said in a brief statement.
Lawmakers in at least 11 states are weighing plans to restrict the use of police drones amid concerns the vehicles could be exploited to spy on citizens. The Seattle Police Department said it would use drones to provide an aerial view of crime scenes, serious accidents, disasters, and search and rescue operations. The program drew harsh protests from residents Feb. 6 at a City Council hearing on the drone program.
The proposed measure would have allowed use of drones for data collection but barred police from using them over "open-air assembly of people" or for general surveillance. The drones would not have been armed, but the proposal would have allowed thr drones to use face-recognition software.
The police department had purchased two Draganflyer X6 drones, which have received approval from the Federal Aviation Administration. One of the program's strongest critics was the Washington chapter of the American Civil Liberties Union, which argued the drones were obtained without any public input or discussion. "We applaud the mayor's action," spokesman Doug Honig said. "Drones would have given the police unprecedented abilities to engage in surveillance and intrude on the privacy of people in Seattle." (AP, Feb. 7)
Photo by Hammer51012